It happens every trip, the early mornings and late nights lead to that moment you wake up to the 4 am alarm, and the tiredness and laziness win, you lay there and realize you aren't getting out of the tent for sunrise. That was my 3rd morning; I tried not to beat myself up about it too much; I told myself I only had two more sunrises/sunsets left, and not to blow them.

Sleeping in wouldn't be the worst part of this day, turns out I had been making a terrible rookie mistake the entire camping trip. Instead of disconnecting the fuel canister from my MSR Stove, I had just been leaving it attached, not knowing that doing this, even with the valve closed tight, enabled a slow leakage of fuel.

When I went to make my morning oatmeal and coffee, I noticed the canister was exceptionally light, when I shook it, there was barely any fuel inside. What WAS left, was gone after boiling a pot of water. I still had two days here, what the hell was I going to do now? I had brought one almost empty can, and one practically full can and they were both used up now.

I did my best to remain calm and figure out my options:
most of what I had left for food needed at least hot water, I supposed I could eat the oatmeal raw, and I had granola bars and bananas still, but those weren't going to be enough calories. Everything else required cooking or boiling water. Maybe I could fill the dehydrated meal packages with water and leave it out over the day in the sun? Would that make it at least edible? That seemed like a long shot. I could move to the other campground that allowed campfires, and then I would be able to boil water that way? Seemed like the best option so I hiked over to Quiniscoe Lake campground.

I arrived at the Park Ranger station, and the Park Ranger, who I had met the day before, was leaving the cabin. I had met the park ranger "Tony" the previous day. He was super friendly and gave a lot of suggestions on hikes, and where the best places for photography would be.

I explained my situation and asked if there were spots available here, I wasn't super excited to have to pack up and move, but it seemed like my only option. To my shock Tony said he could lend me his fuel canister, I ended up buying it from him, thankfully I still had some cash, it was very generous of him, he saved me from a bind as who knows if I could've even got to boil water with a campfire, and my small stove pot.

Tony was the one who informed me of how it was possible to lose all your fuel by leaving it connected. I am lucky it happened in a place where it would be as dire as say, a real wilderness location, I mean even in the worst-case scenario, I could have ordered food from the lodge restaurant. I was ecstatic as I hiked back to my camp with my new can of fuel.

My evening excursion would be a six km hike to Goat Lake. I had downloaded the map from Alltrails, and from what I could tell the first half of the trail was all downhill until reaching the river valley. From there it looked pretty even until the last bit towards the lake.

The hike was uneventful until nearly the end when the river valley widens and opens up to the lake. As the light got fainter, the colours grew more splendid, the orange/red rocks, the turquoise water of the lake, and the lush grass. At the end of the lake there rests a giant boulder with a small creek spilling behind it. The scenery was exquisite.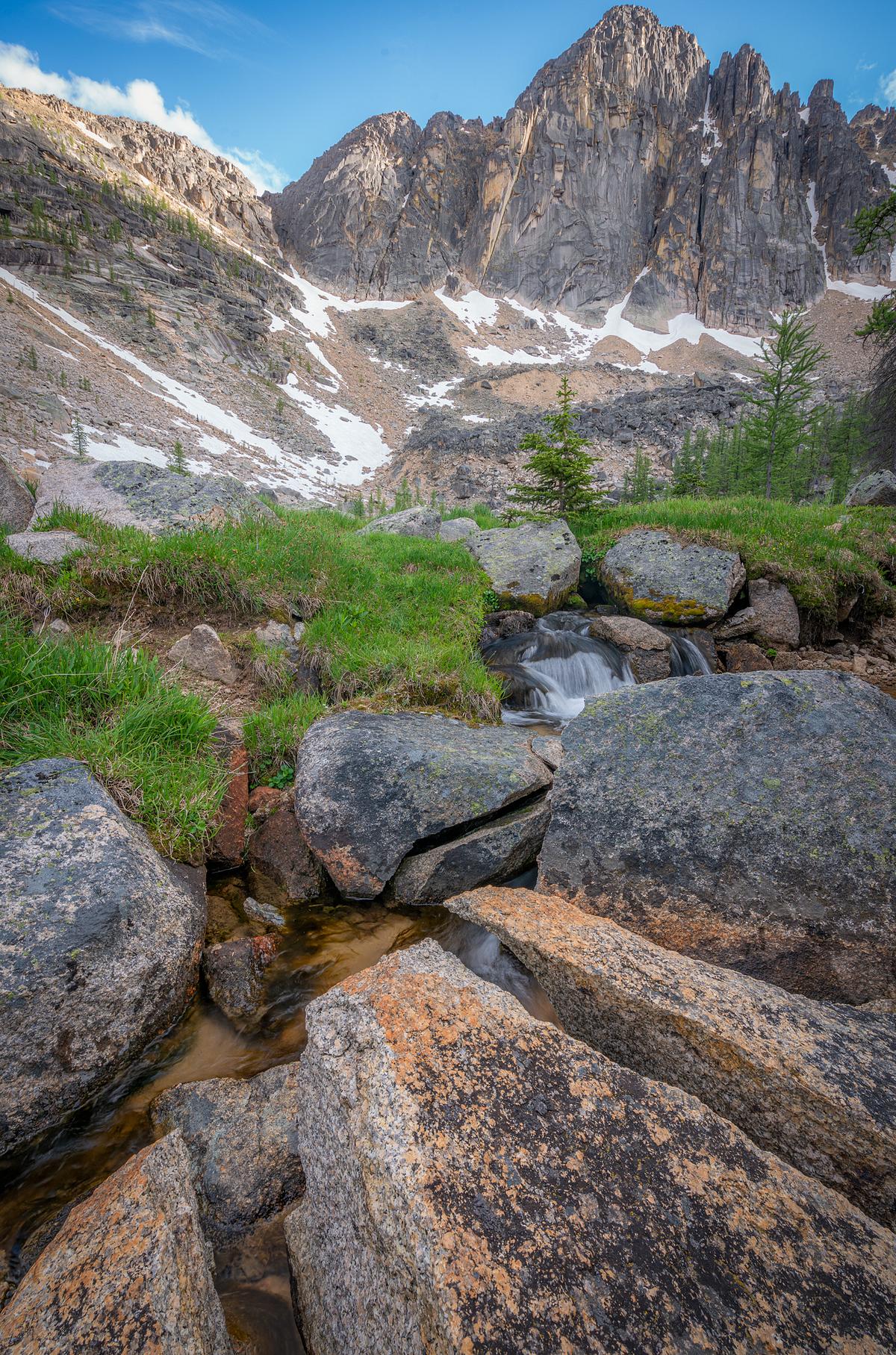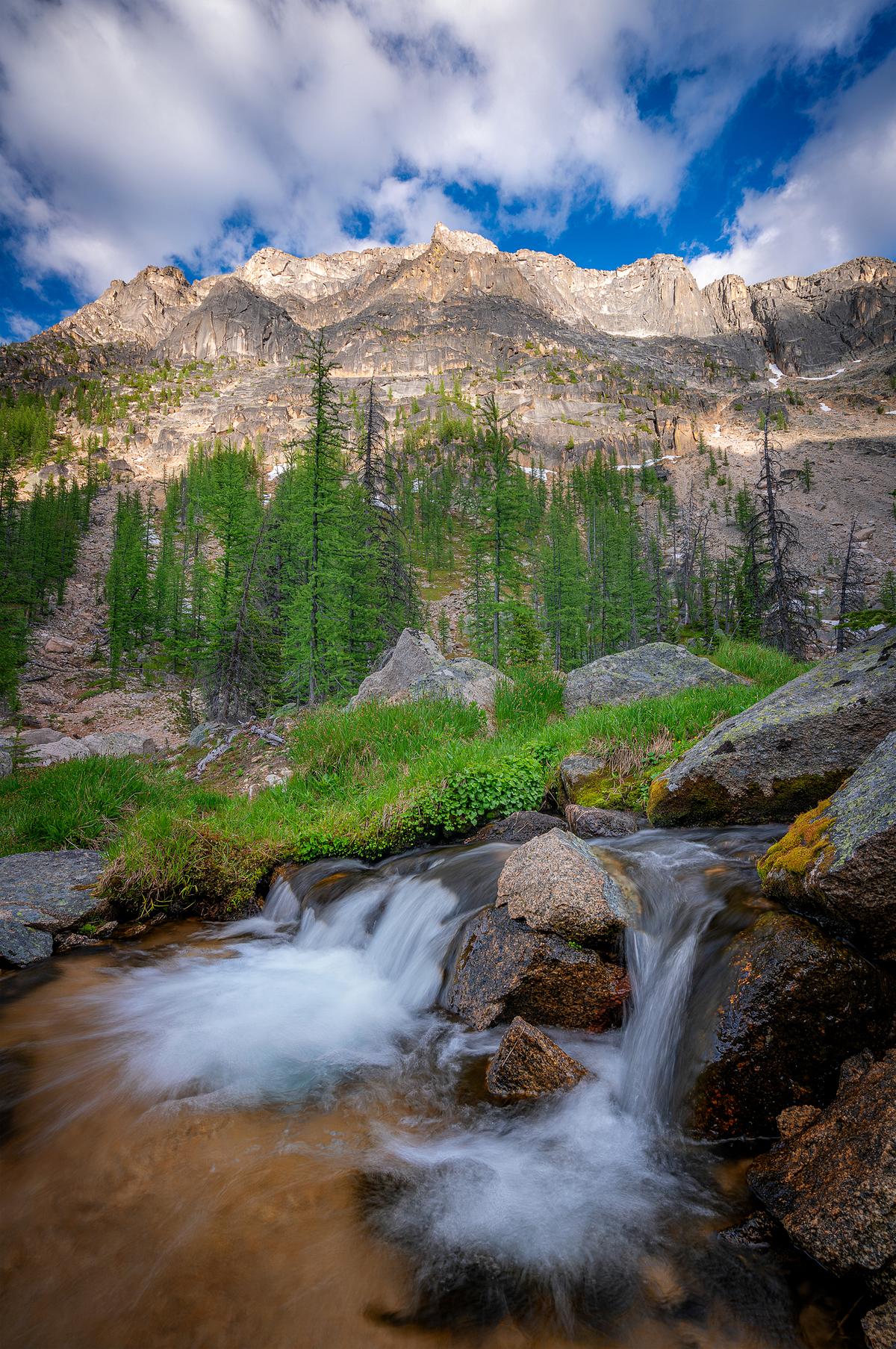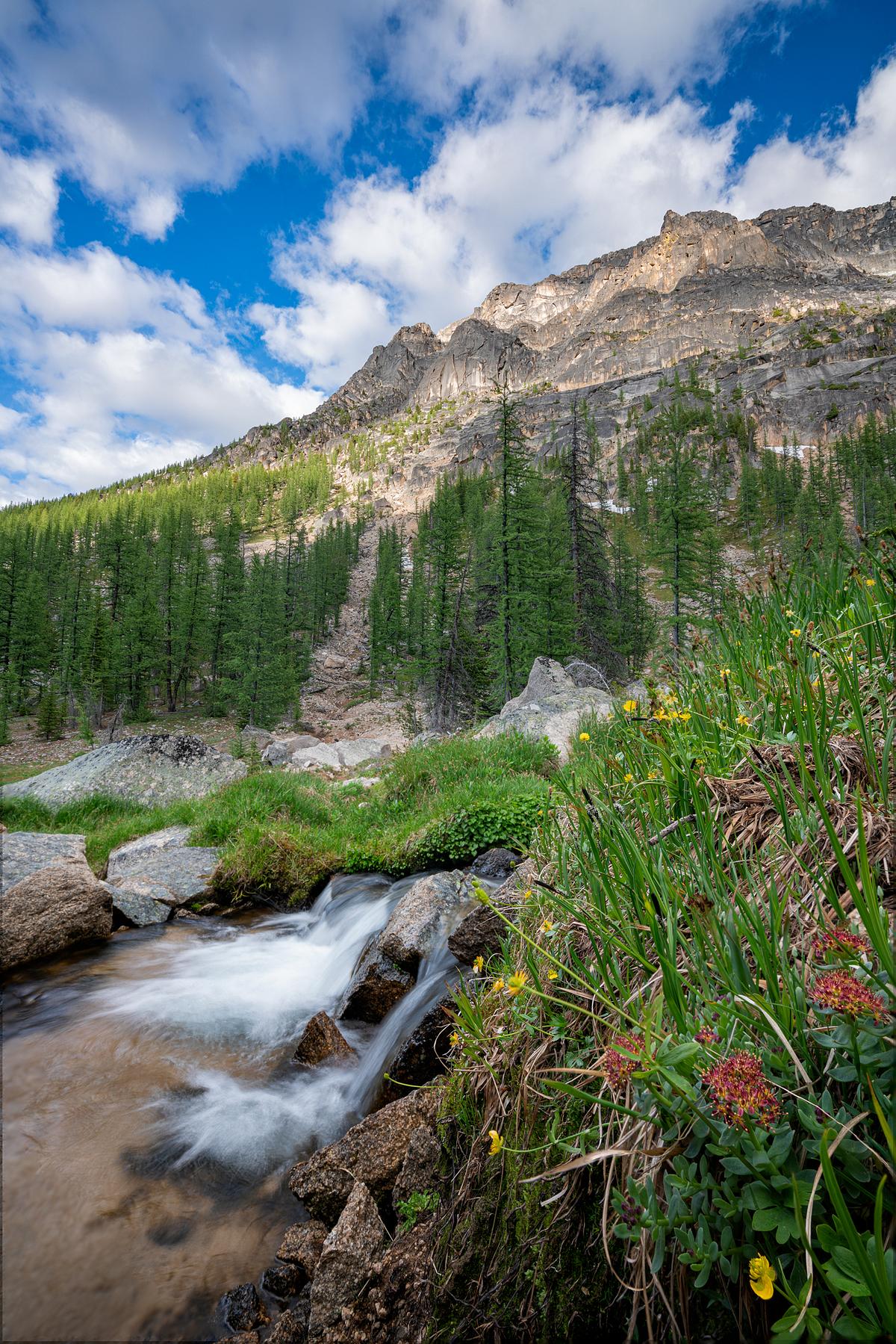 I wandered around the lake, finding whatever compositions I could.it wasn't exactly hard with such lush vegetation, and still waters. It was hard to believe I hadn't seen another person for hours, this whole valley and I was the only one experiencing it.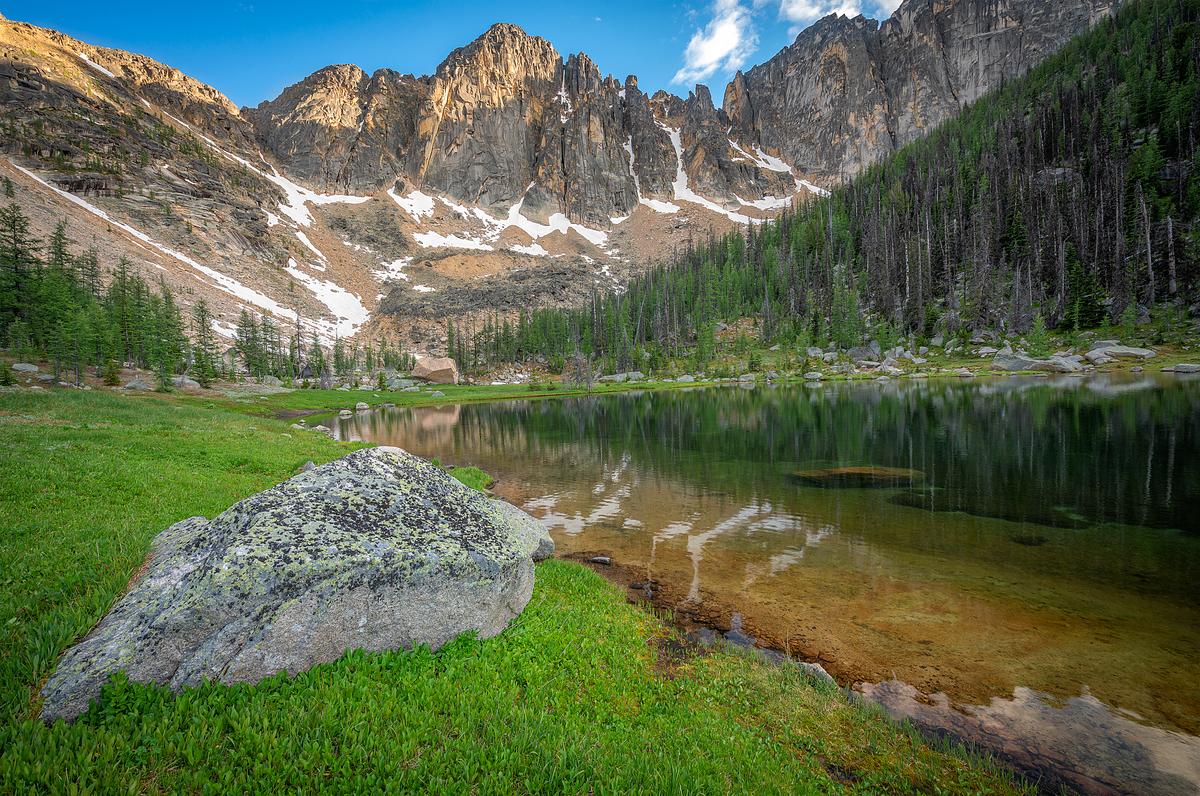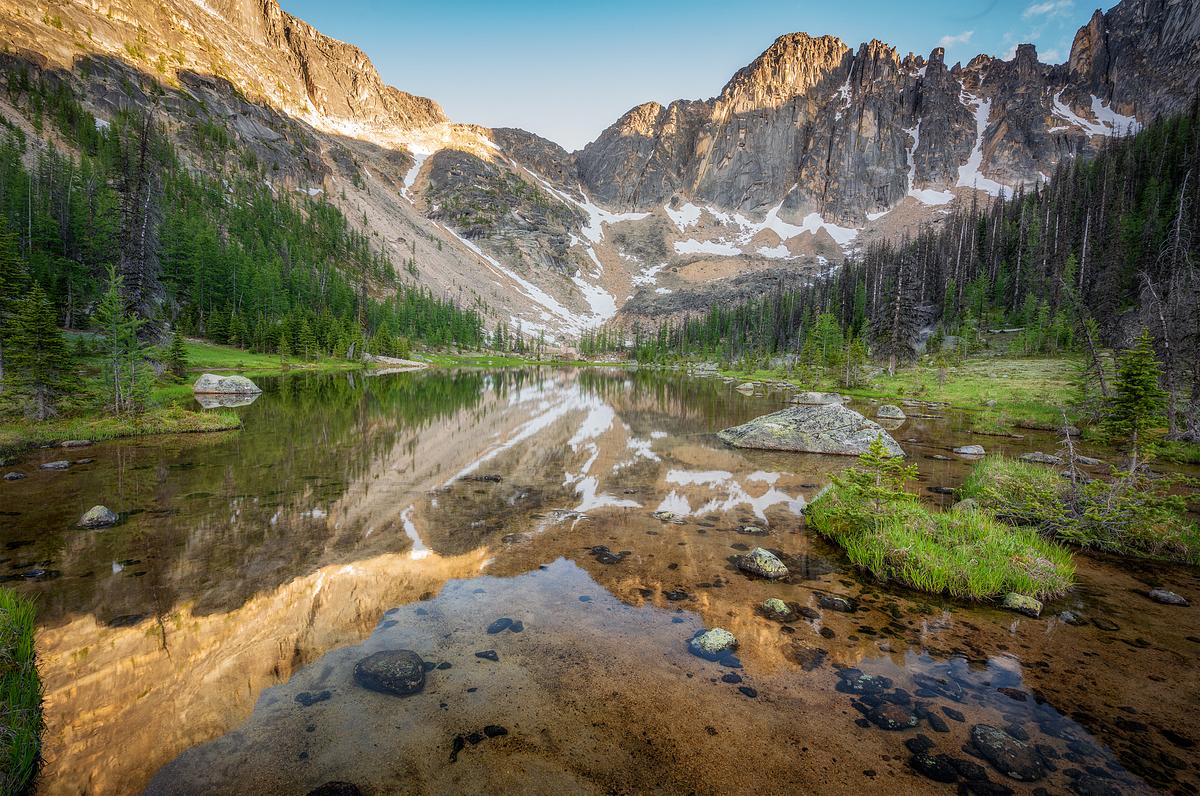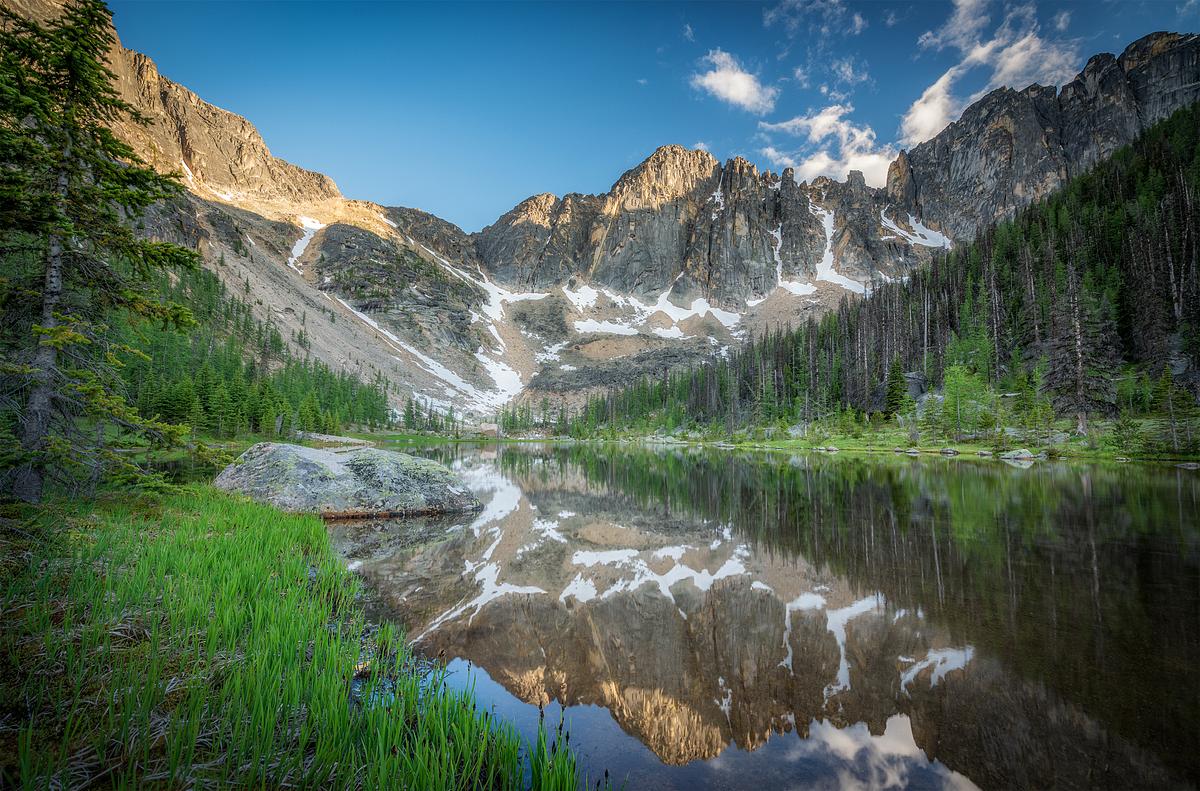 Because I still had a 6km journey back, and maybe an hour before dark, I had to get moving. The golden hour revealed scenes I had missed on my way in.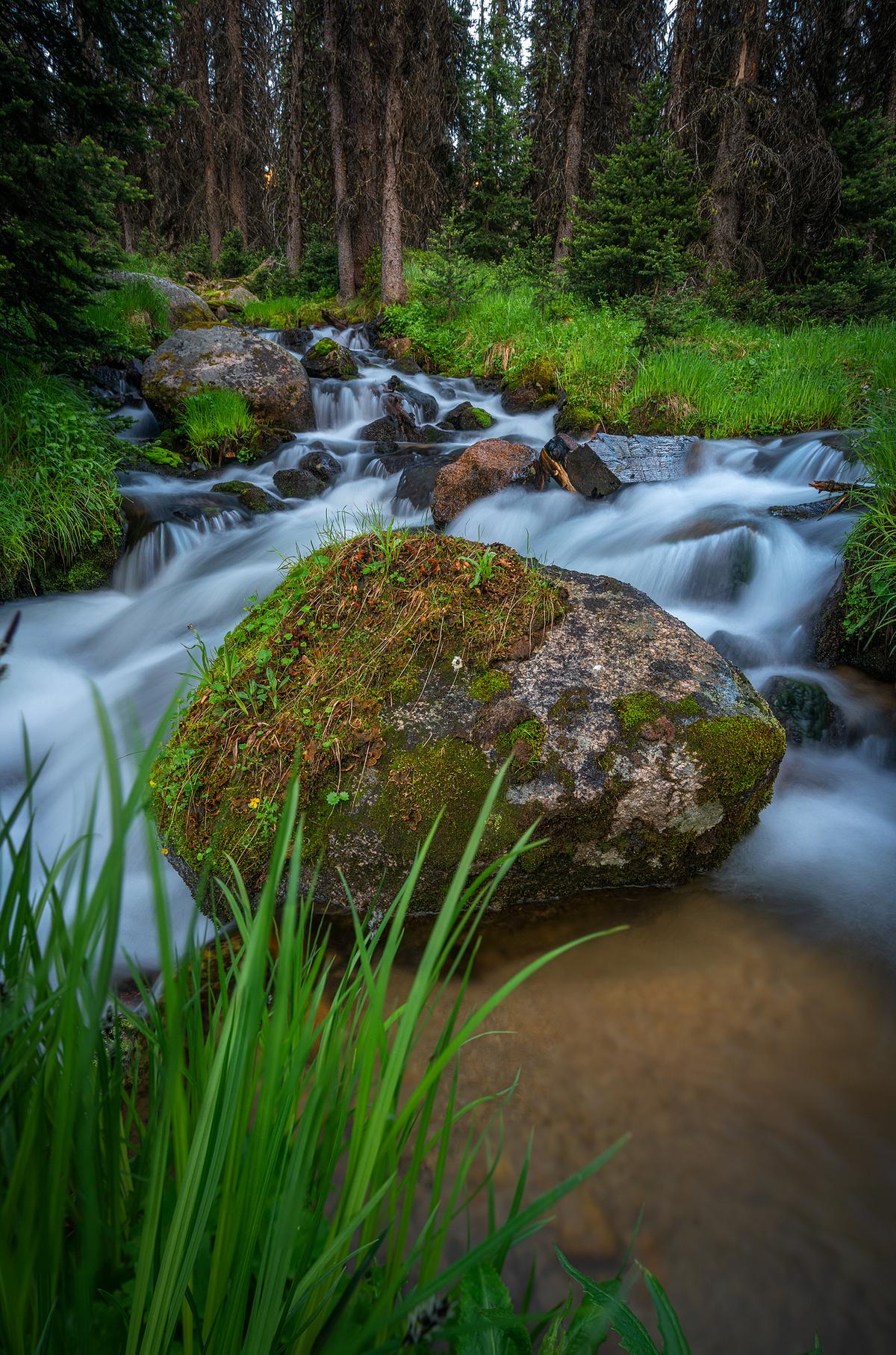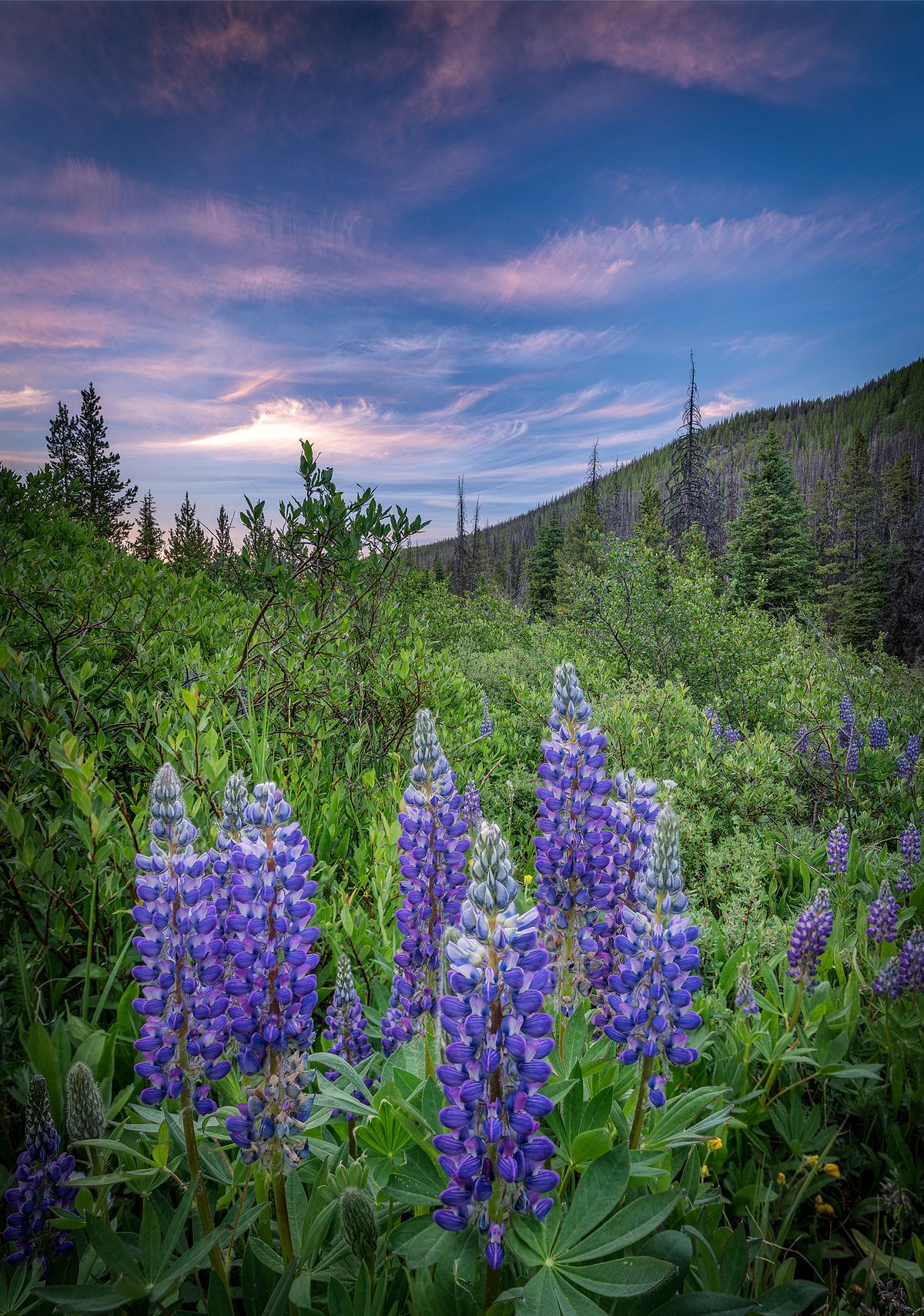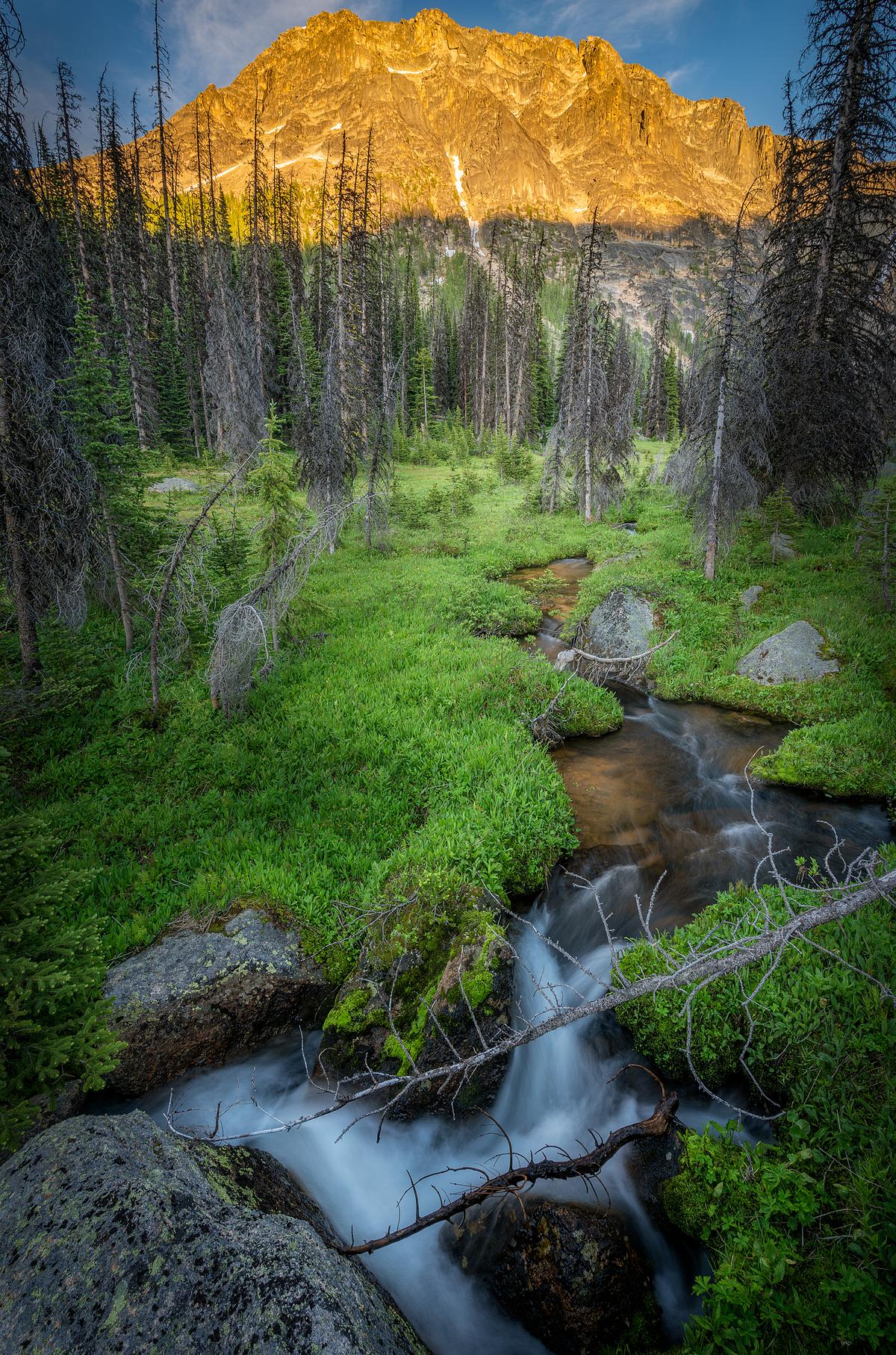 It started getting dark as I hiked the last 2 km uphill through forests, I was glad that this area was lacking in large predators, wandering through the silent forest  illuminated by my headlamp was scary enough without the thought of meeting up with a bear or cougar.
Quiniscoe Lake
My second to the last sunrise of the trip would be Quiniscoe lake, park ranger tony had shown me some pictures he took of the previous morning, and it looked magnificent, I was definitely sold on experiencing the sunrise there for myself.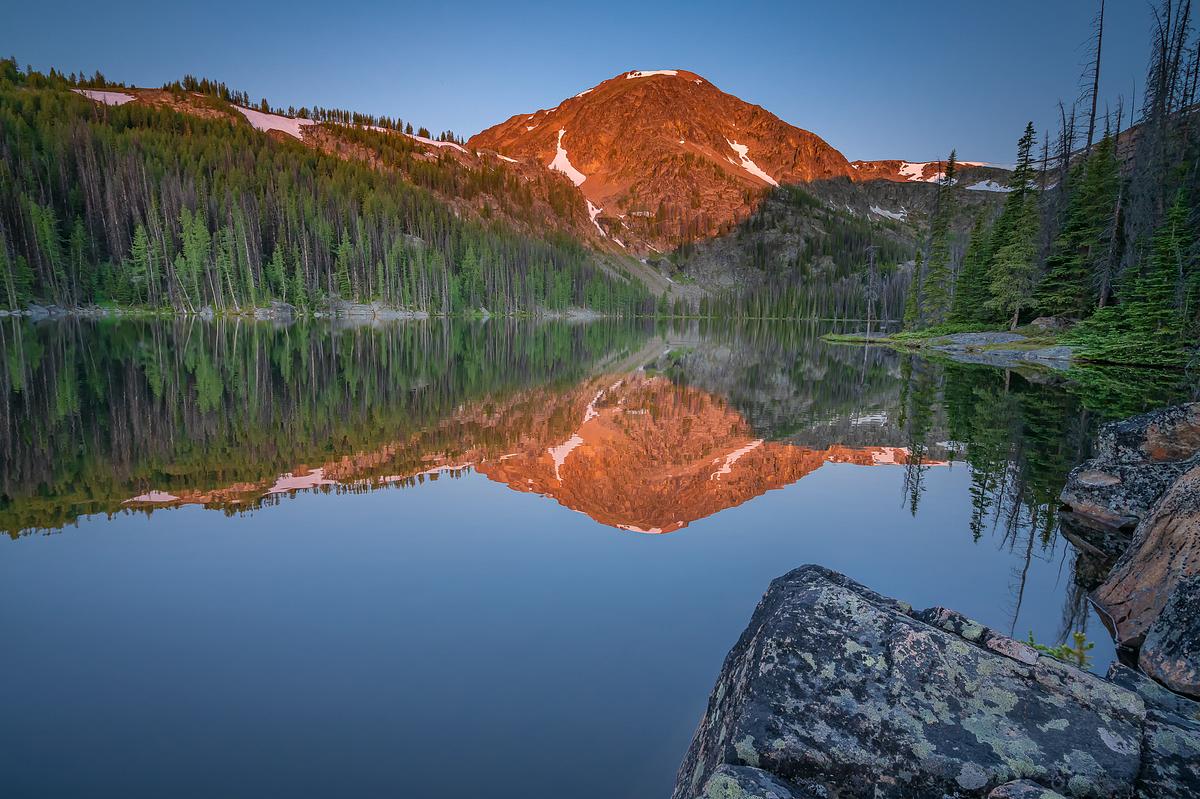 So there I was, and it did not fail to impress. I followed the lake trail, finding some interesting rocks and flowers to make the compositions even better.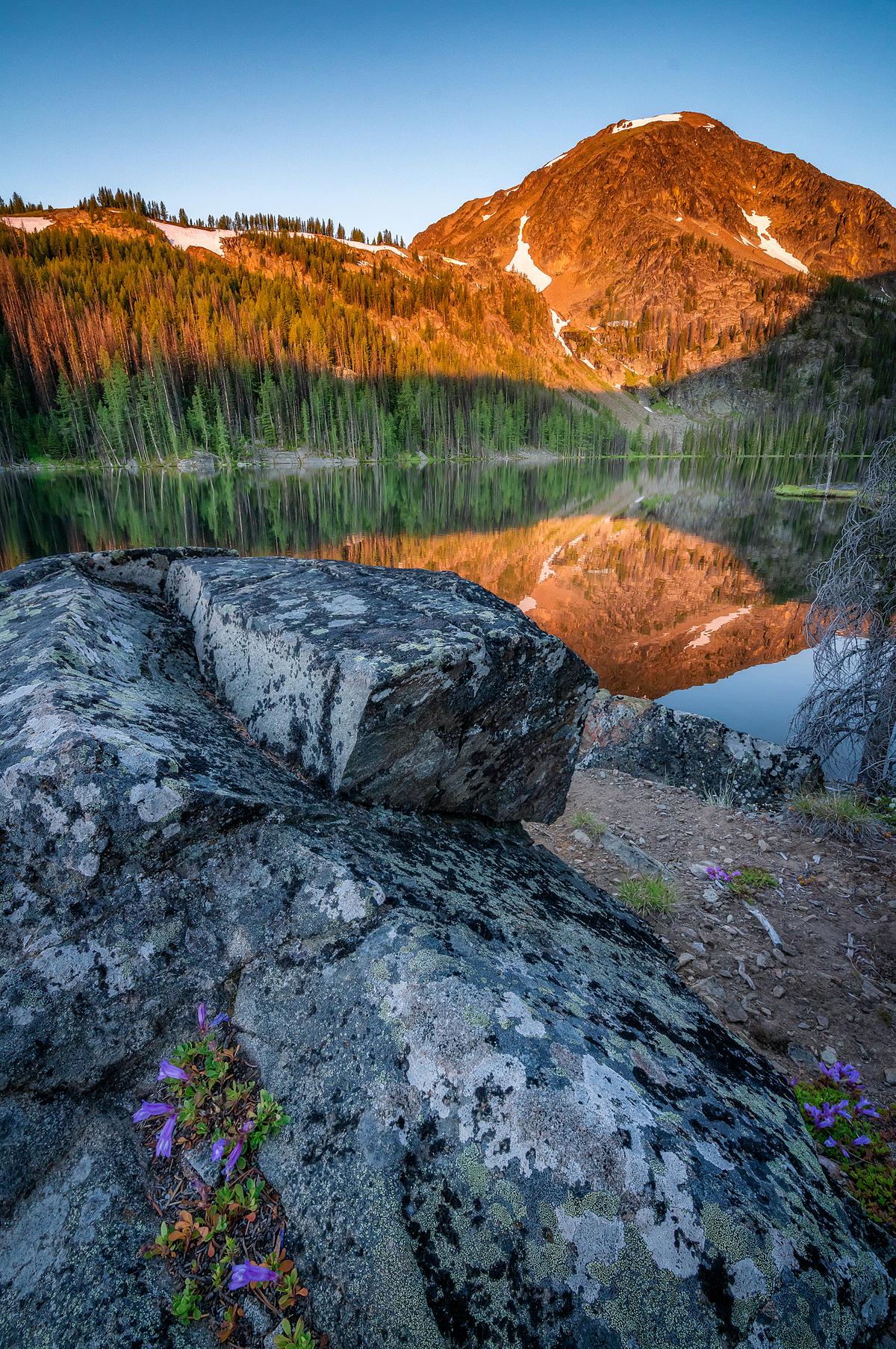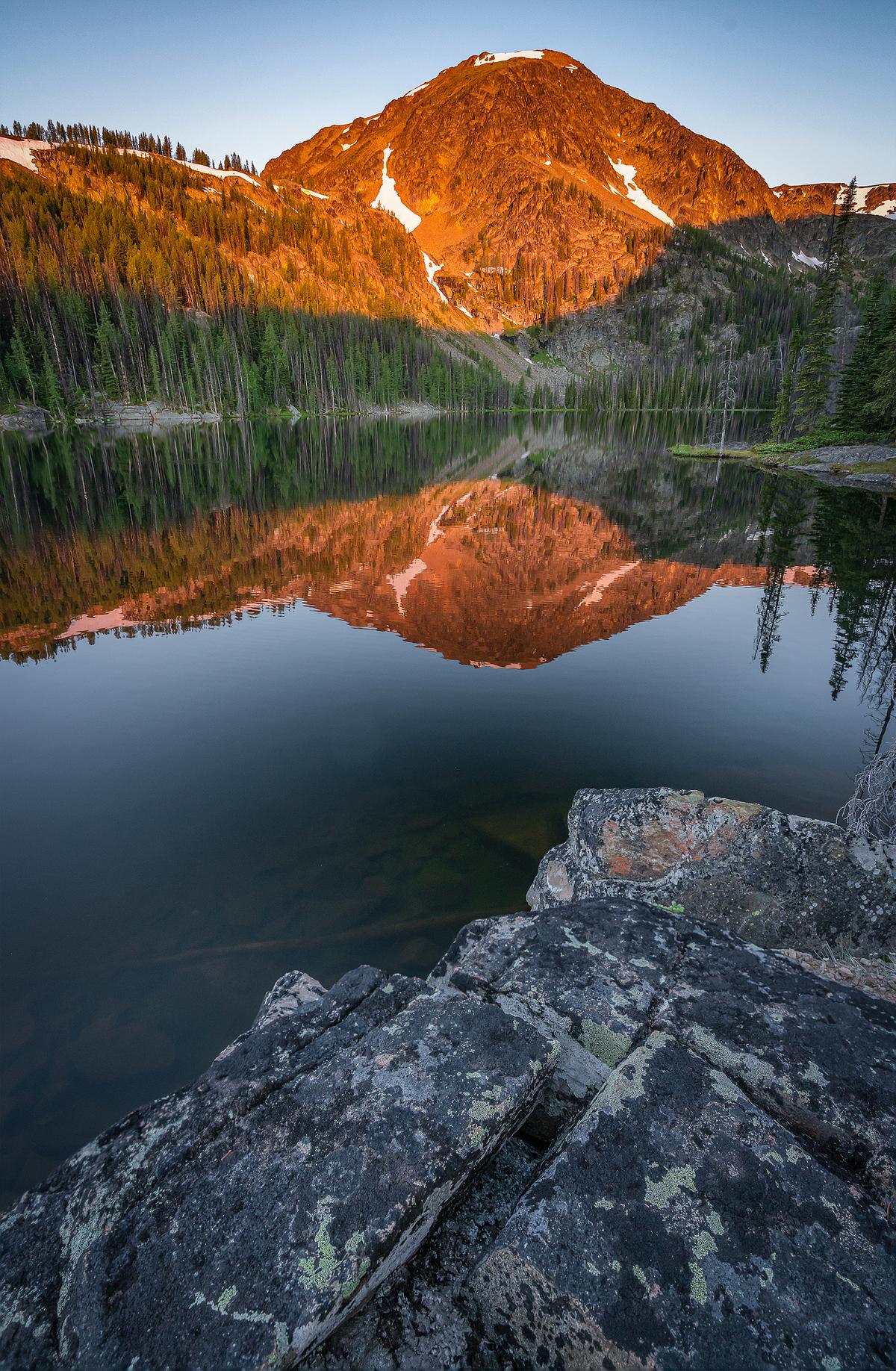 About halfway through I realized I had made a terrible mistake.  I clued in that the shutter speeds I was using were not as slow as they should be. The reason, my ISO was set to 1600. ISO is basically the sensitivity of the camera sensor, 1600 is used for very low light situations, or when you don't have a tripod. I had taken some evening shots the night before and did not think to check when I started photographing in the morning. Thankfully my Sony A7R2 doesn't suffer too much image degradation, but it was still noticeable while editing, especially the sharpness of the image when zooming in. I switched to 100 ISO and got a couple more shots.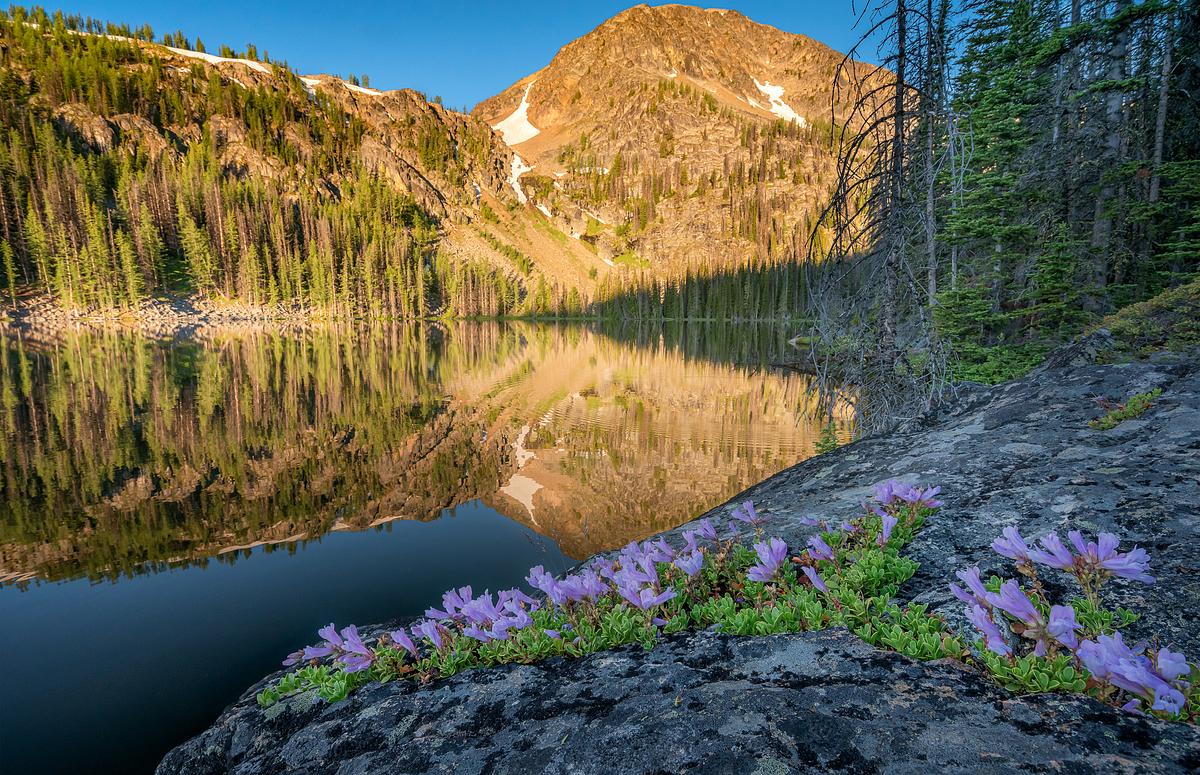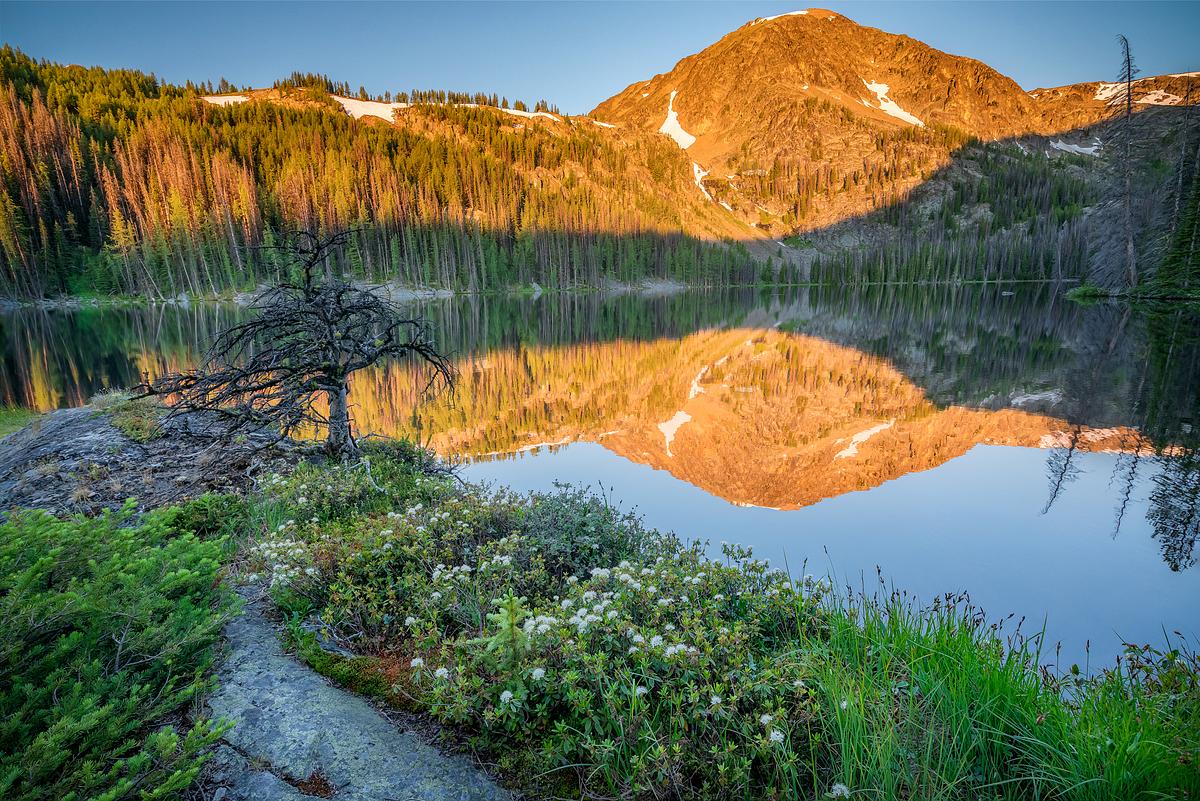 I decided to walk around the entire lake and loop back to my camp, at the back of the lake, the base of Quiniscoe Mountain, I spotted a little Pika.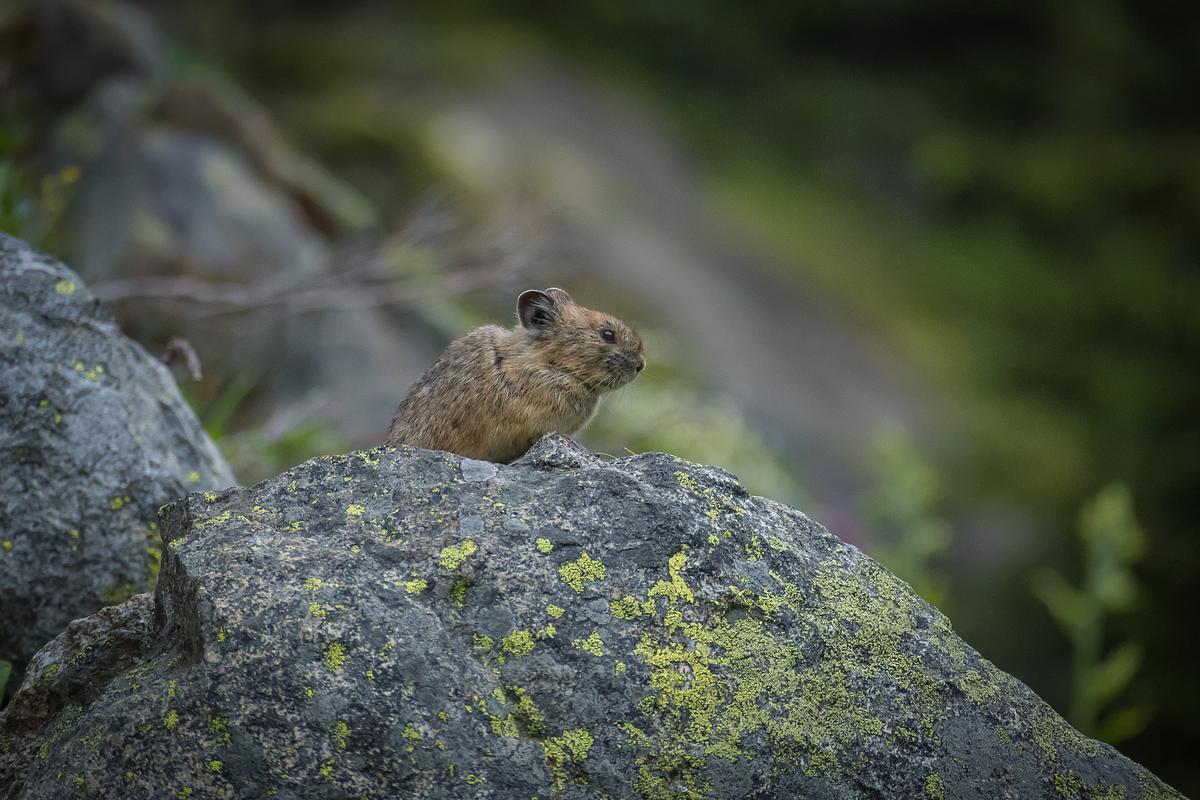 And then a baby Hoary Marmot!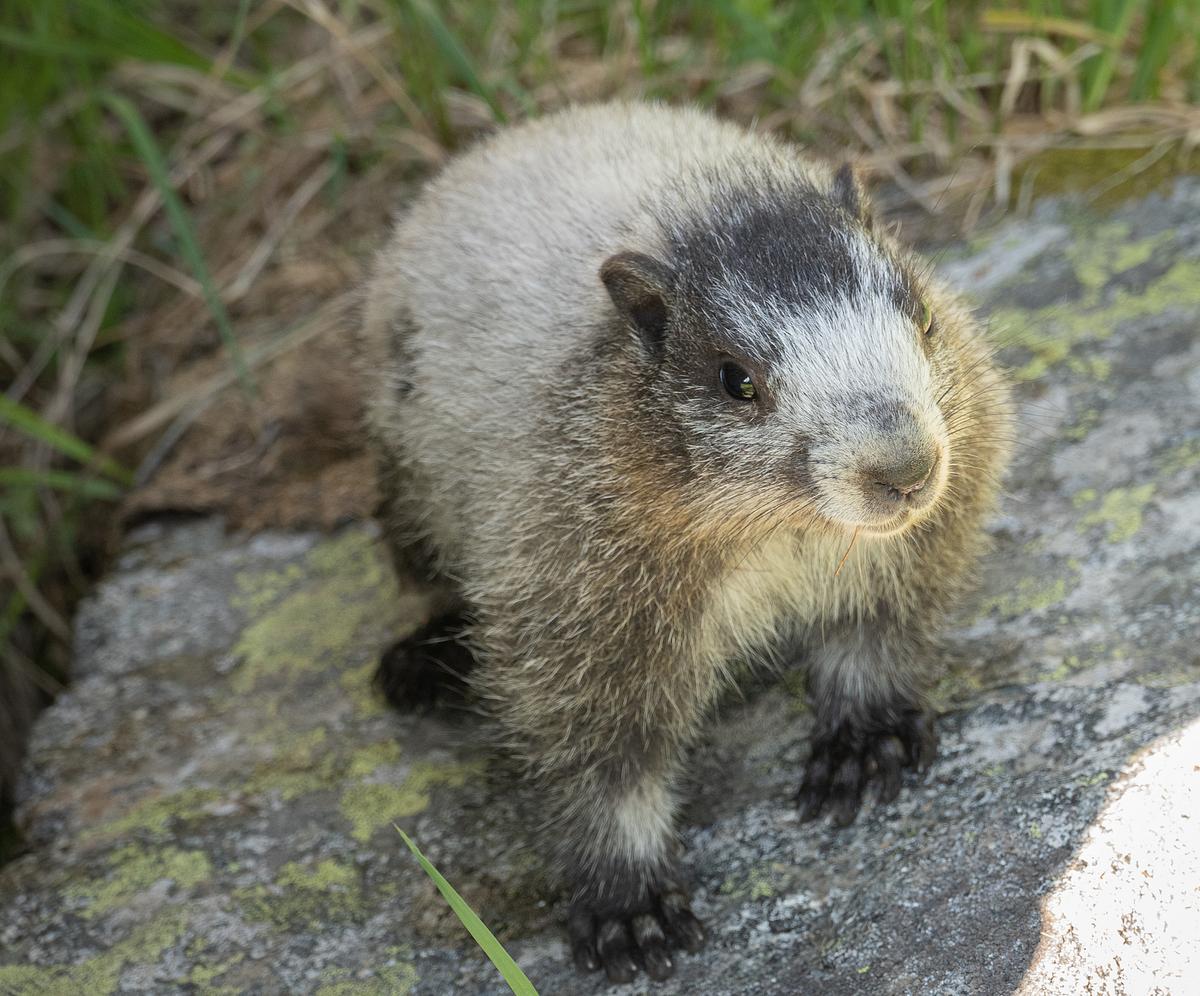 As I ended the circle through the Quiniscoe Campground, I finally saw my first Mountain Goats. I had envisioned getting shots of Mountain Goats with a dramatic mountain backdrop, only these ones liked to hang out near the outhouses. I did catch one little Kid playing on some rocks.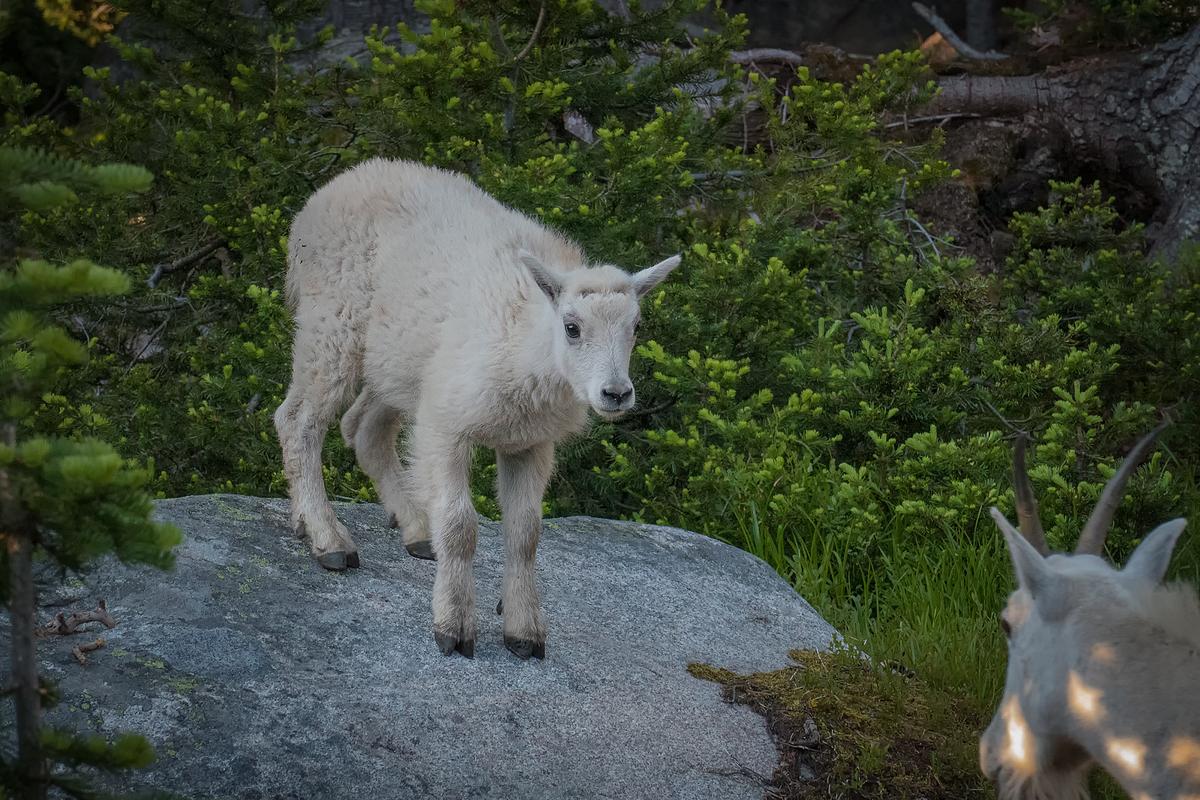 With the morning done it was time to go rest a bit before I did the Rim Trail, the most epic part of Cathedral Lakes Provincial Park. 
stay tuned...