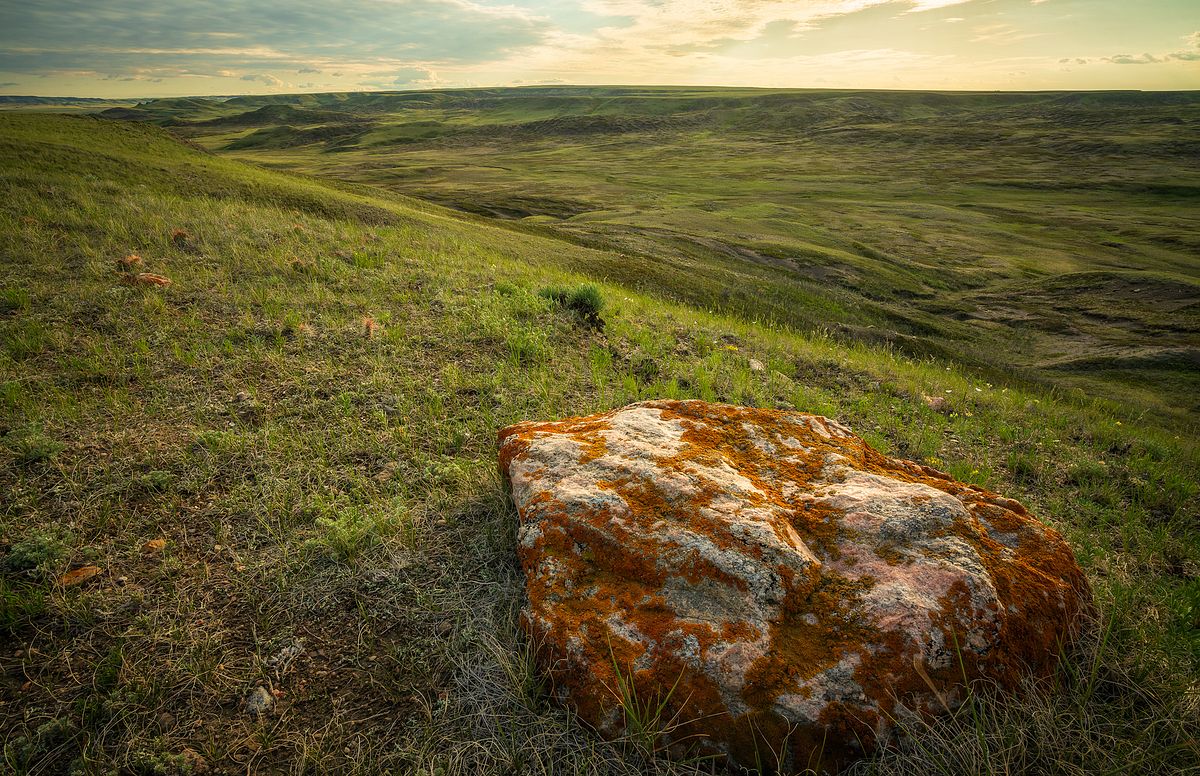 My desire to visit Grasslands National Park might be odd to some. Why there? Is it my love of Corner Gas? Perhaps, But really it all stems from a chance auditory encounter with a CBC radio documentary many summers ago. It featured a gentleman who did nature soundscapes. He talked about the quietest places in North America. One was the Hoh Rainforest in Olympic National Park, somewhere I ended up going many times since hearing that radio program.
The other location the man spoke of, the quietest place in Canada, well it took me a lot longer to reach, but this summer I would finally add it to the bucket list. It was Grasslands National Park.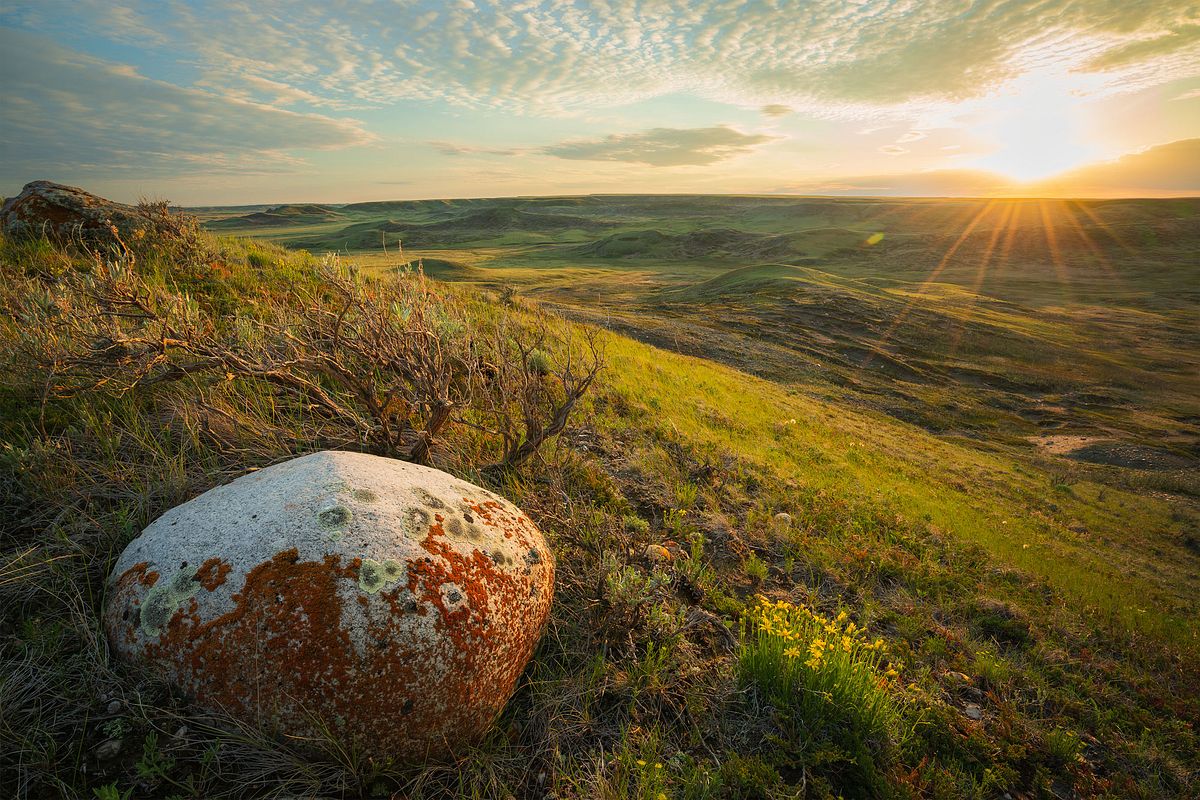 Getting there was pretty much what I expected: dirt roads, small towns, magnificent blue skies and rolling farmland. I didn't expect that I would run over prairie dogs in multitudes that left me numb to the entire experience. So it goes. 
The Park itself is split into two blocks, the west and east, simple enough, though one should realize the distance and time between the two is about 2 hundred kilometers with little to no services. I was lucky enough to make it to a gas station on empty, so make sure you fill up where you can.
The west block was my first stop. There is one campground, which is more like an RV park, there is no privacy, or shade, but there is a building where you can charge phones and prepare meals, which is nice.
After setting up camp, I spent the evening near Timber Gulch, and the Prairie Dog town. at first it didn't look too promising. The skies were mostly clear, but in this part of the world; the clouds move fast and by the time the sun was setting; I was actually about to experience one of the best sunsets of my summer.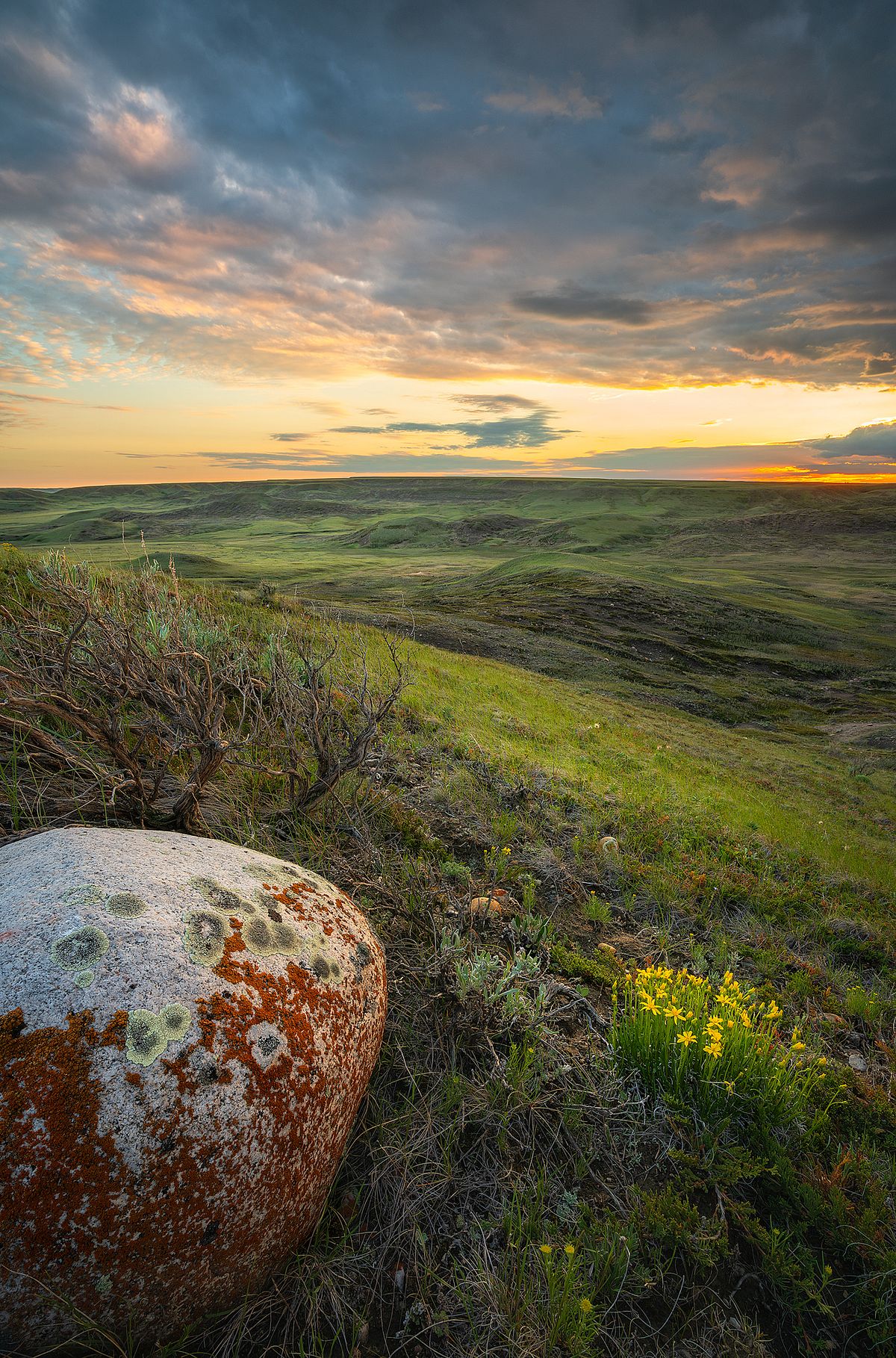 As a landscape photographer, who likes to revel in scenic grandeur,  you might think it might be a difficult place for photography, but for me it was actually one of the easiest locations I've been to. There was no shortage of elements to compose around. Rust- coloured egg-shaped rocks, prickly pear cactus, sunflowers and sagebrush all made for interesting subjects as the dark clouds drifted towards me and the setting sun.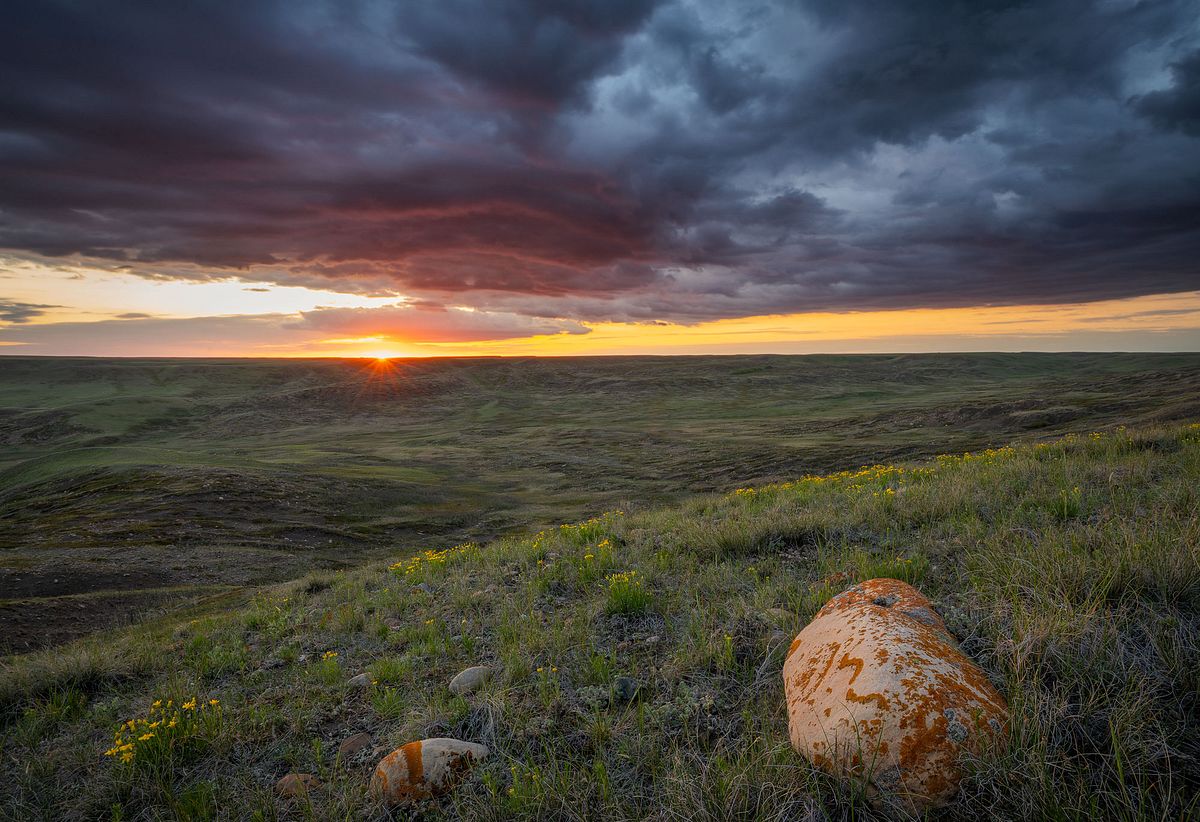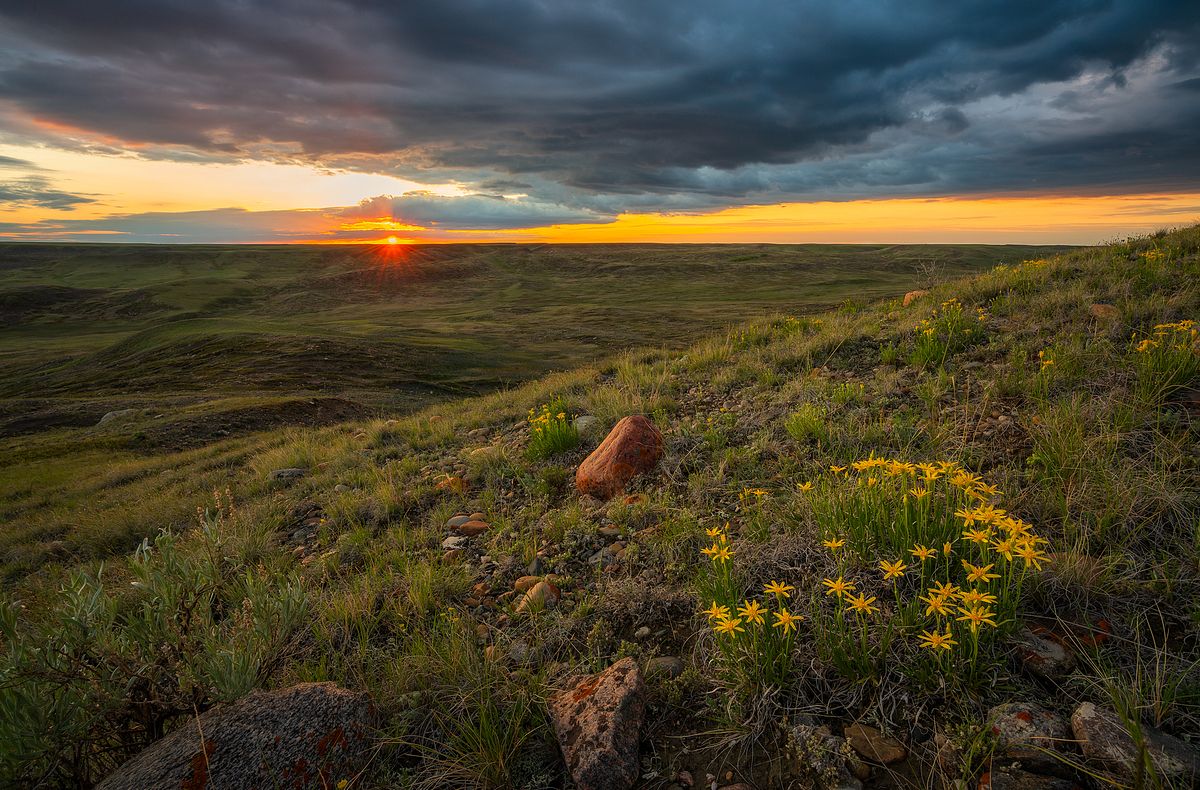 By the time the light faded, I had some of my best shots all year.
stay tuned for part two, the East Block.