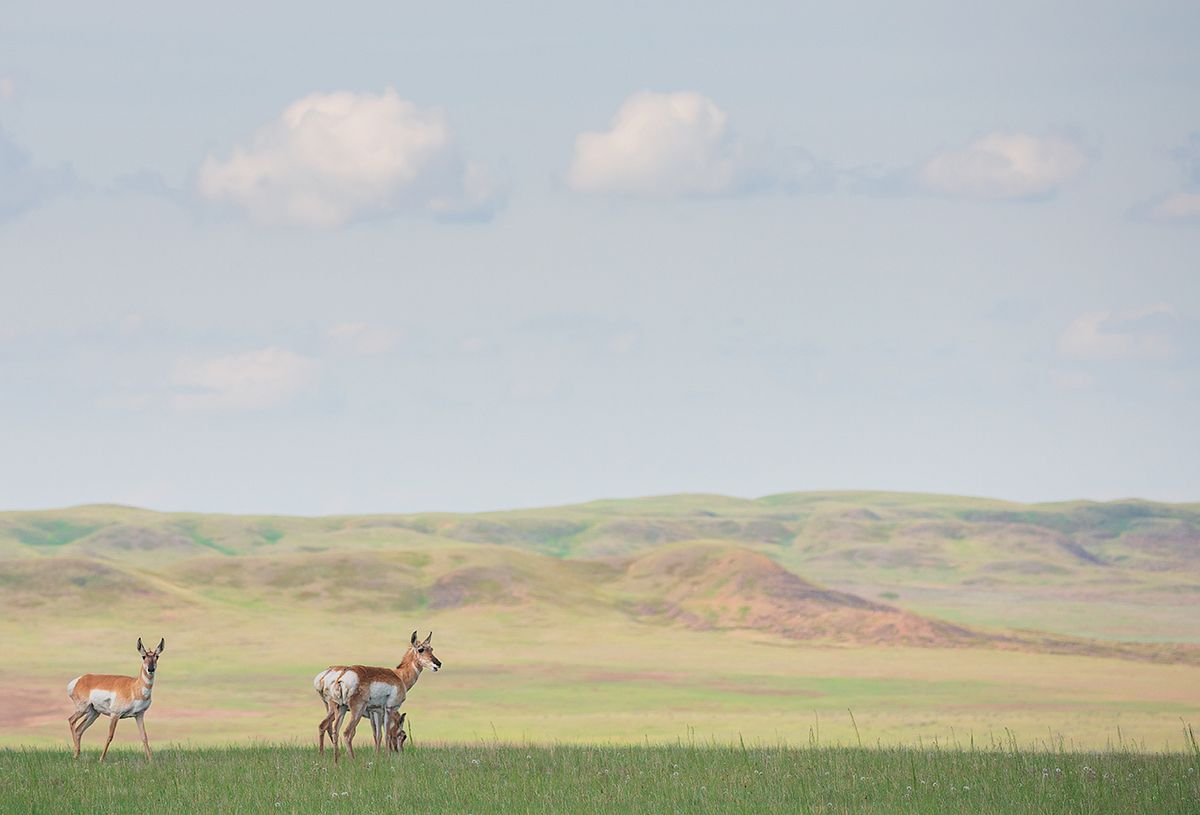 Grasslands National Park consists of an east and west block, and there is a fair distance in between them. You wont find much for amenities along the way, so if you see a place to get gas, its best to fill up. Grocery stores are also rare, so its best to stock up in one of the bigger communities on the Trans Canada Highway.
Word of warning if you have a small care like me, and it has rained heavily, you might be in danger of getting stuck in the mud. A lot of the roads are not paved including the ones going into the park. There were a couple of sections where I started to spin out and if I had lost any more momentum might have needed a tow.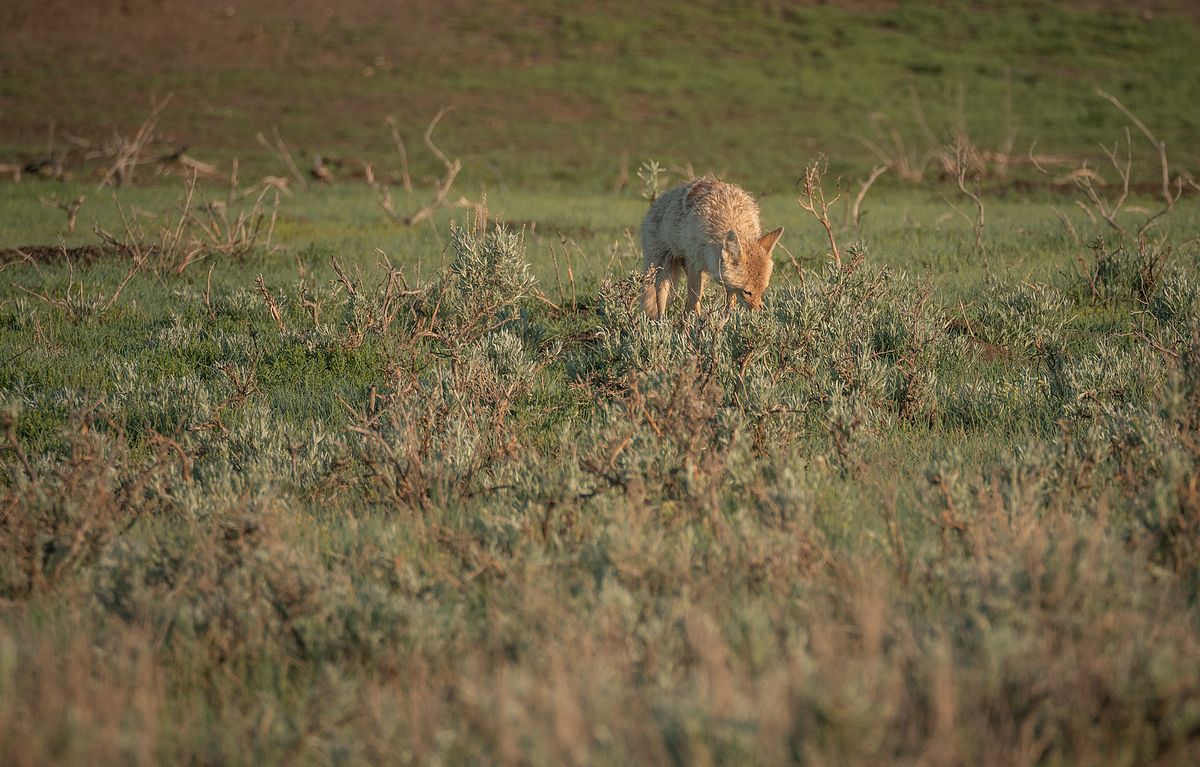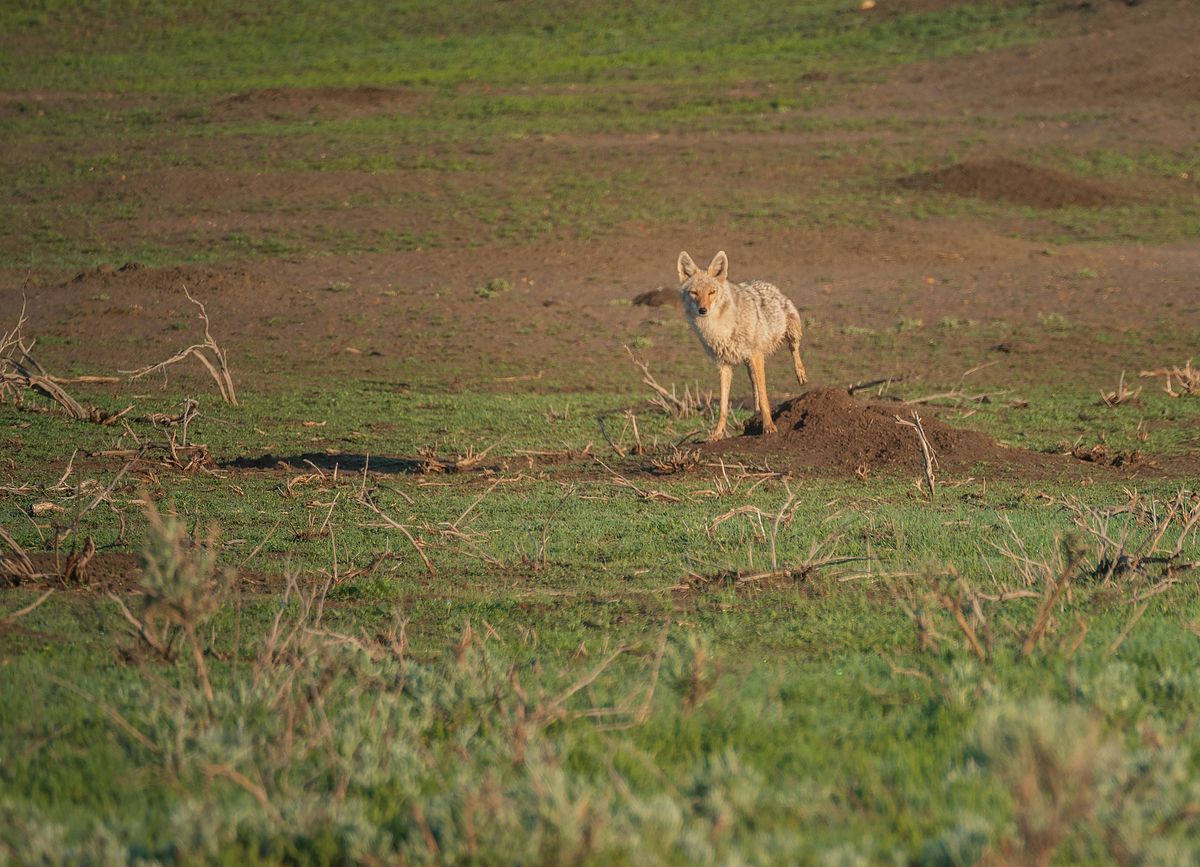 The main difference between the east and west blocks is that the East is less flat prairie, and more reminiscent of the badlands of southern Alberta, I was reminded of Dinosaur Provincial Park though the badlands themselves were less spectacular. Rock Creek campground is nestled amongst cottonwoods, and a small slow moving creek. 
If you are into birds, the visitor center and surrounding cottonwoods were rife with them. The biggest find was a Loggerhead Shrike, these ferocious predators are known for impaling their food on the ends of thorns or sharp branches. They are also an endangered species in Canada. Seeing this one so close was a treat, i backed off when i realized it was nesting in this dense shrub.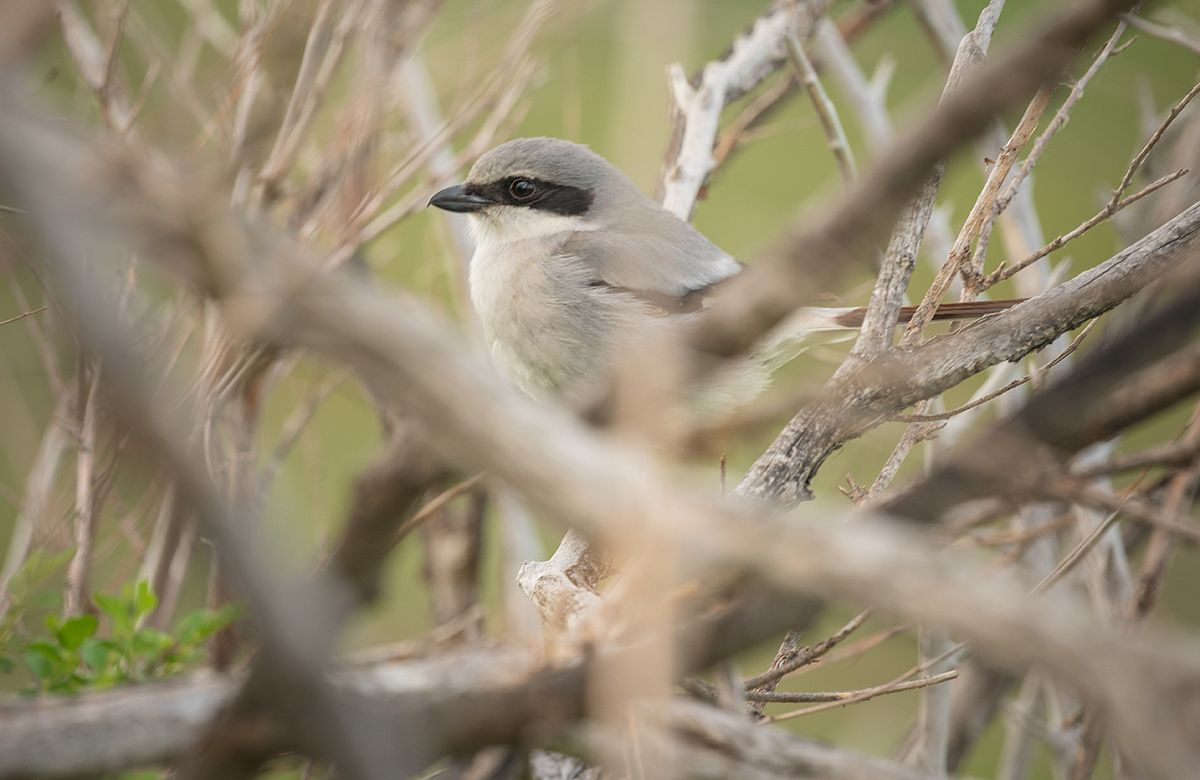 Another highlight was a Common Nighthawk taking a siesta on a fence. These birds are not normally active during the day, and most commonly seen and heard at dusk, so this was a treat.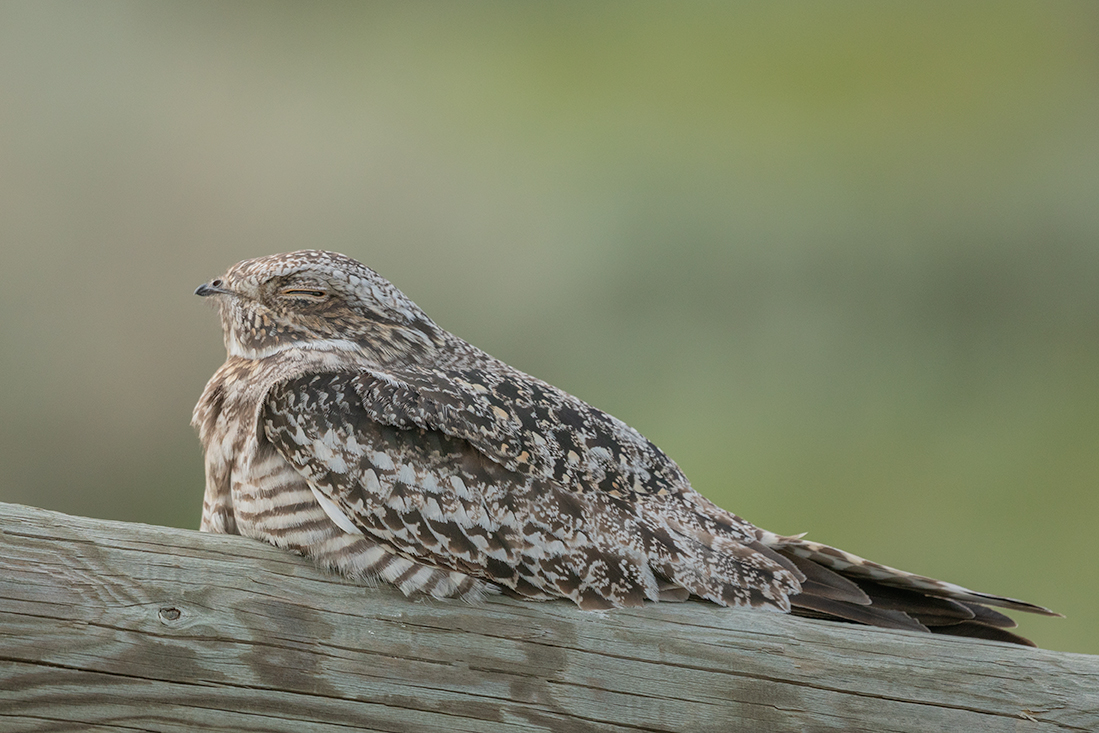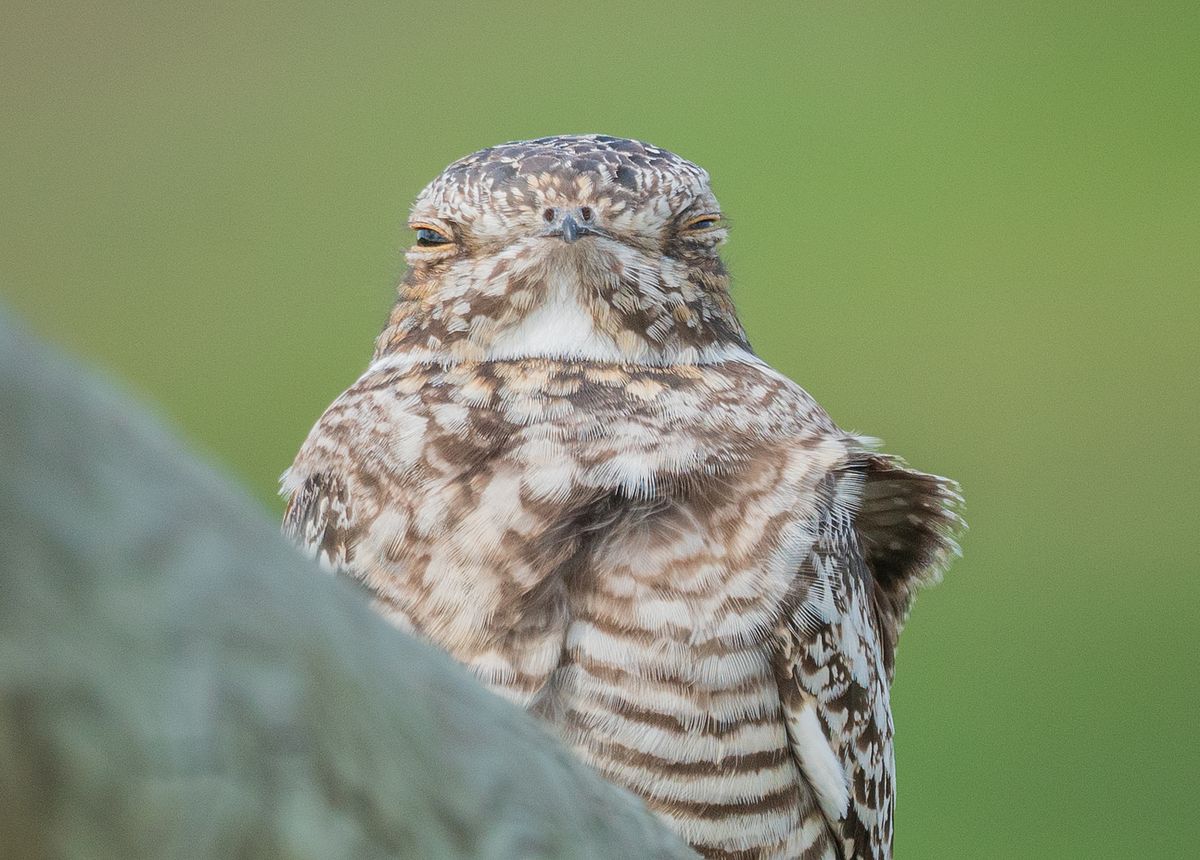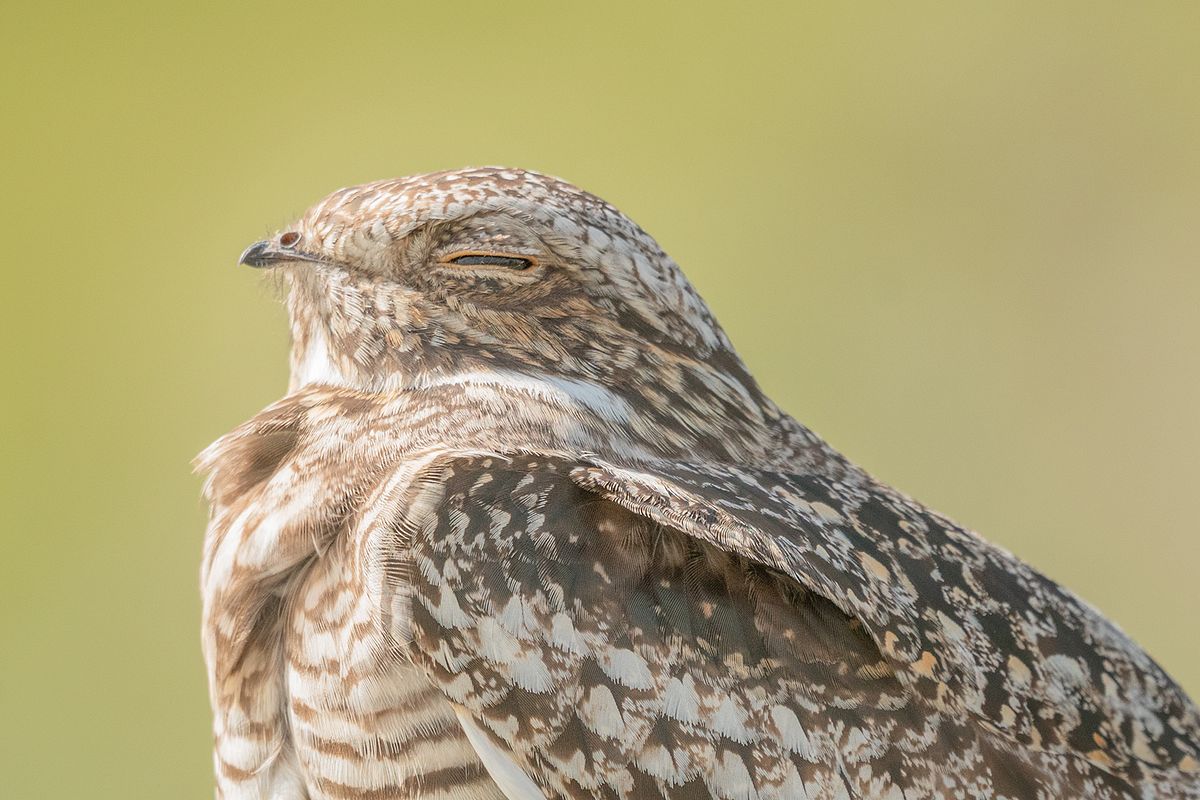 The main draw of the East Block is the badlands parkway, a paved road that winds along the steppes overlooking the badlands of Saskatchewan. These badlands do not compare to South Dakotas, but they are definitely more secluded. I parked at one of the overlooks descended into the wild. 
Finding interesting foregrounds proved to be harder than the West block. There weren't the same assortment of prairie wild flowers or lichen covered rocks. I did however happen upon a bleached antler of a Deer.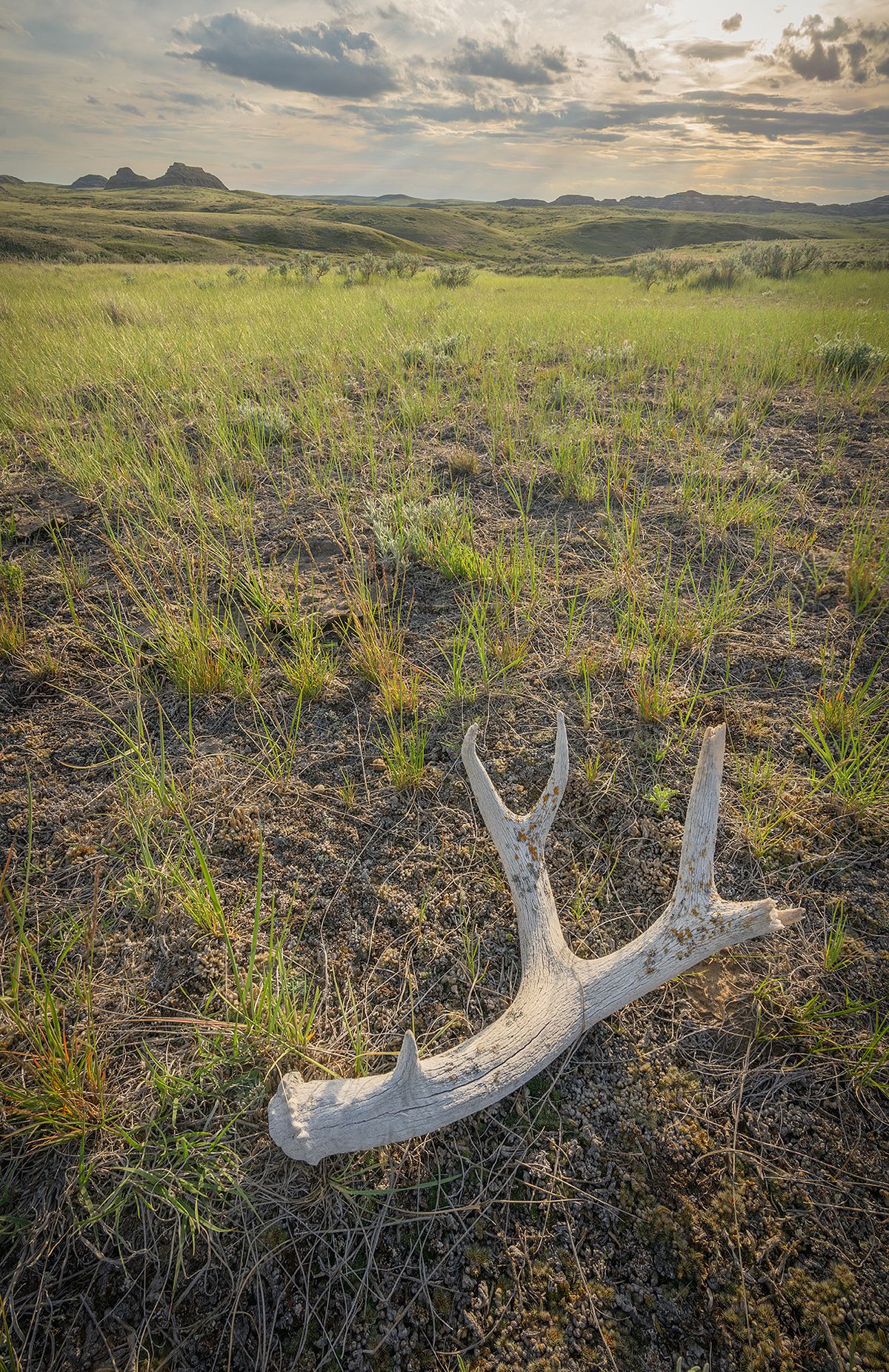 moving along further into the badlands I experimented with compositions trying to encapsulate leading lines to enhance a feeling of depth, his one turned out to be one of the better photos of the evening.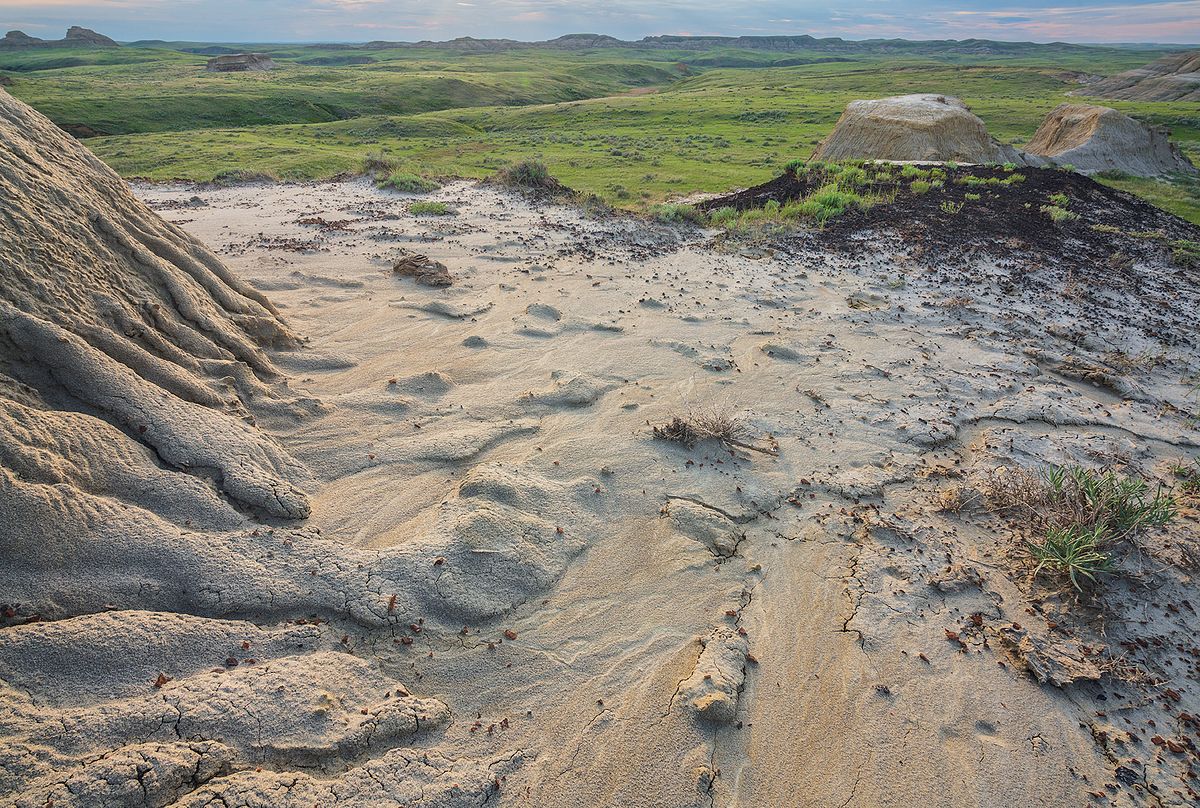 After a few km's I was really out there, and there was nobody else around. I climbed one of the monolithic hills to find an expanse of cracked mud, and an epic vantage point. I got low enough to the ground to fill the foreground with them.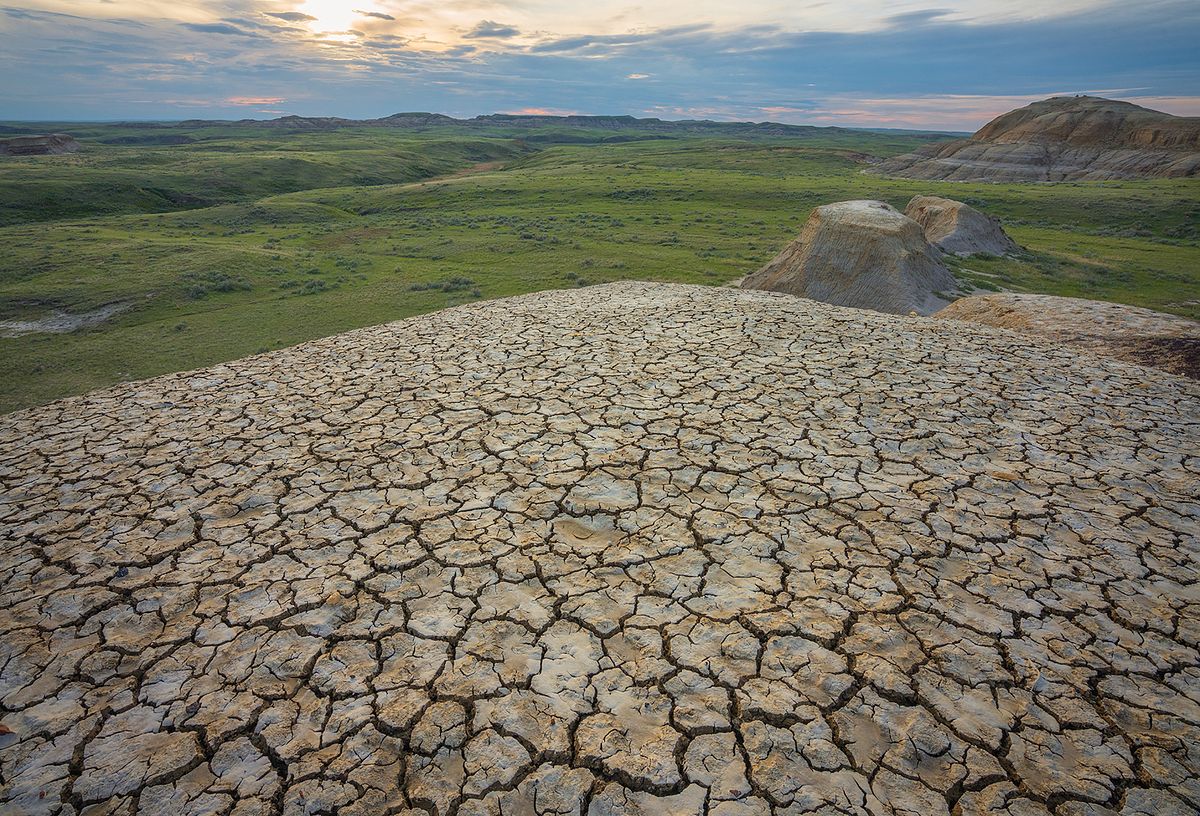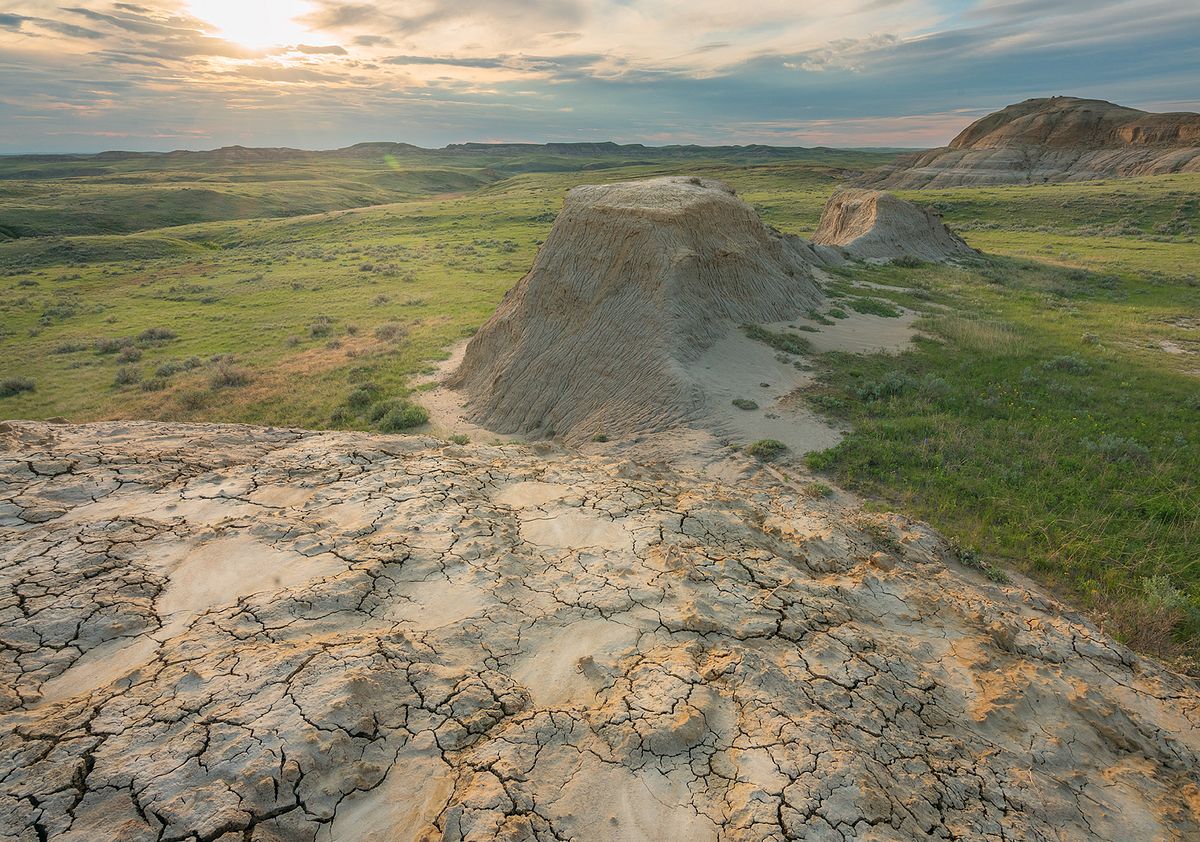 As the sun began to set I figured I should head back to the car before I was caught in the dark. I hadn't found anything too inspiring, so I thought perhaps a better shot could be had from up top looking down. But the light didn't appear to be as epic as the night before, so I switched my 100-400 instead, hoping to compress things down and find interesting textures and patterns.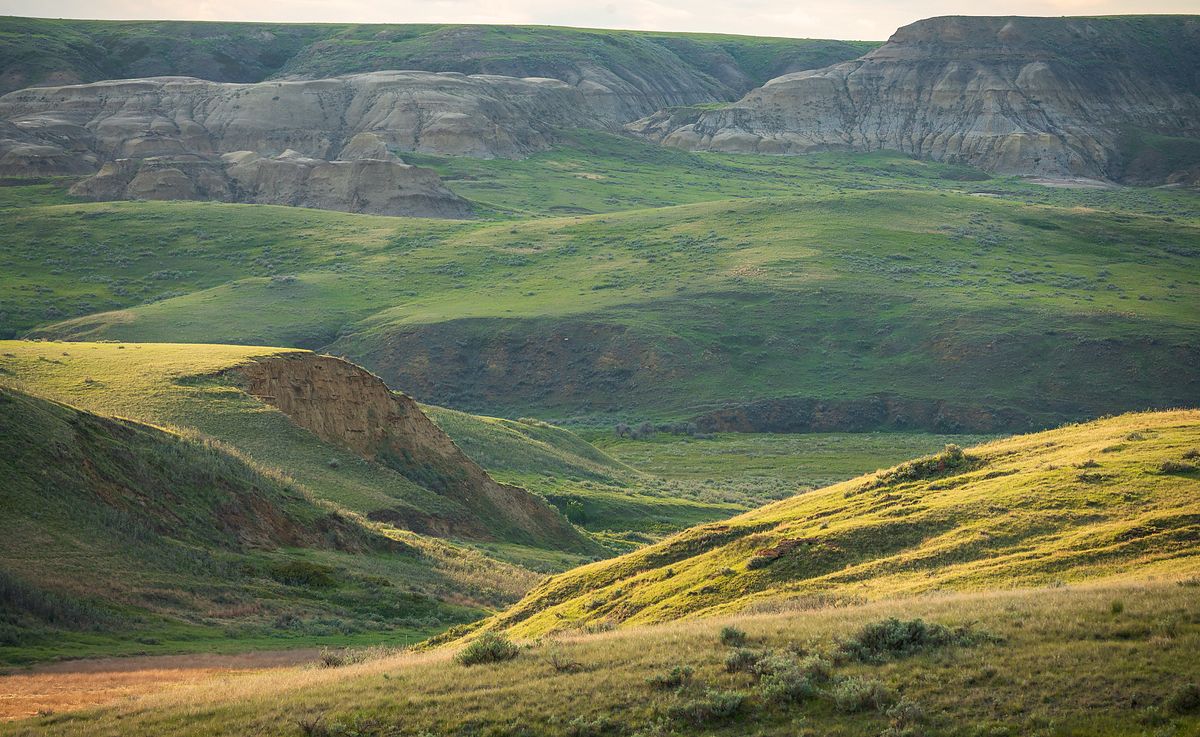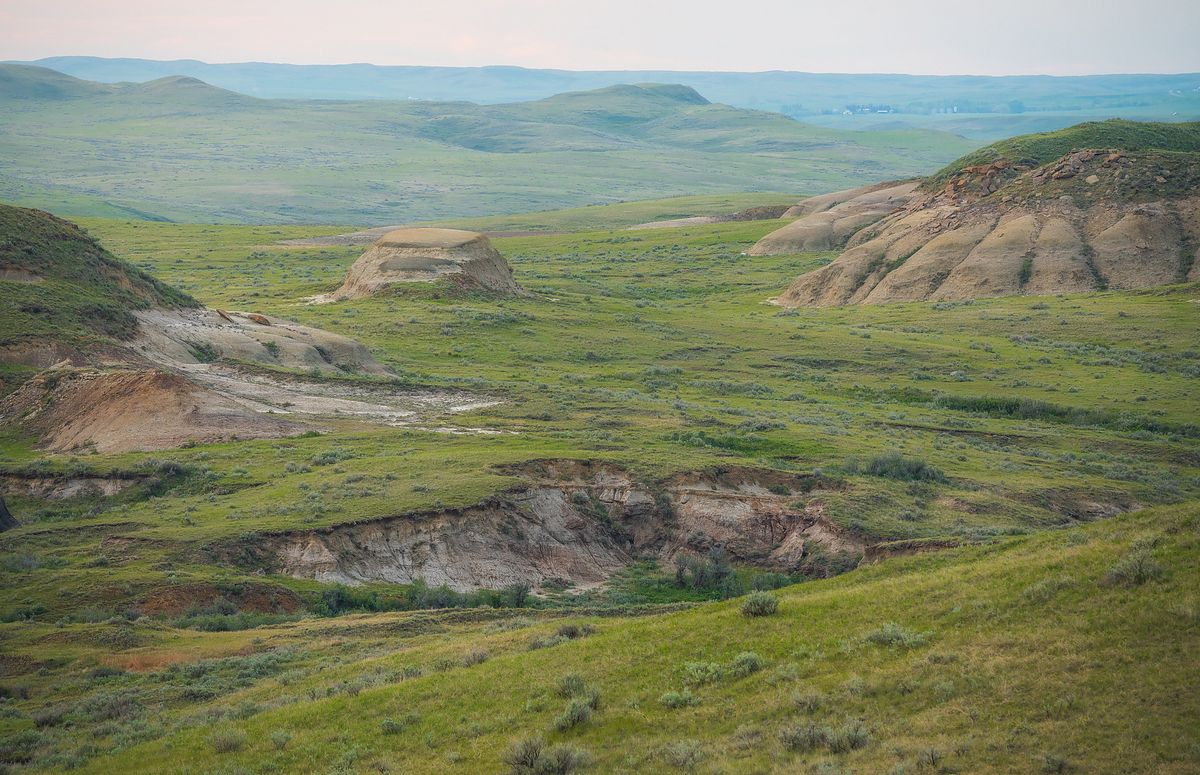 These didn't turn out so bad, its always nice to have the option of a zoom lens for landscape to experiment. often they end up being the best shots of the day.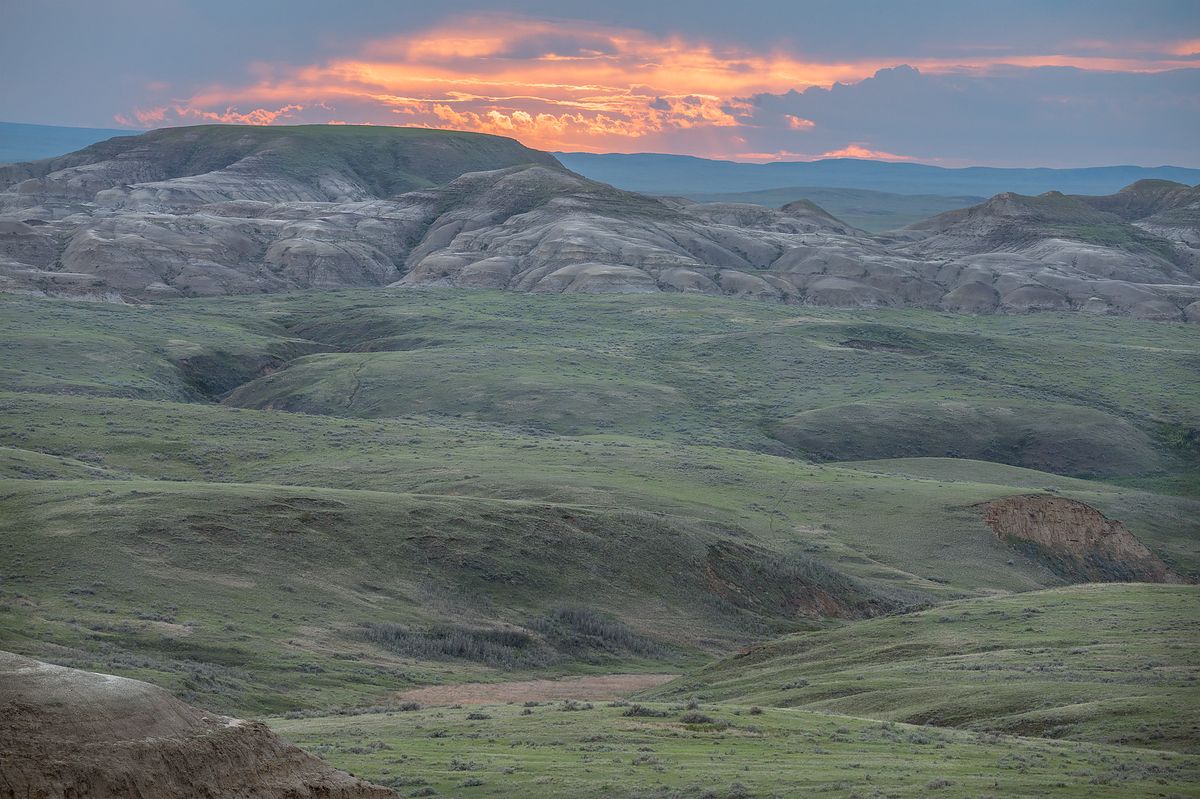 Grasslands National park isn't an easy place to photograph for a landscape, there's a lot of land but putting it together in a photograph takes effort. There are no easy shots, like in the mountain parks.  There also aren't crowds, and I value the ability to be alone in the wild than having a 5 star photo as soon as I open the car door. This is a special place and I hope to return again sometime soon.