Lighthouse Park is the real gem of Vancouver, and I won't hear any different. After so many years of exploring, it still yields surprises for me. I discovered another one last week when an unexpected trail closure led me down through the dark forest into a tiny bay for sunset. 
Upon surveying the bay, I knew that the last tree would be my anchor point, the waves crashing on the rocks would be the middle, and the setting sun to the right of the tree would be the endpoint. Knowing these things, only the foreground was yet to be decided.
Lighthouse park is entrenched with rocky outcroppings, usually lovely colours of purple and orange. This bay had no shortage of those, but in the bright sunlight, putting the pieces together while squinting was not so easy.  
At last, the sun dipped low enough to reveal the soft light of the bay.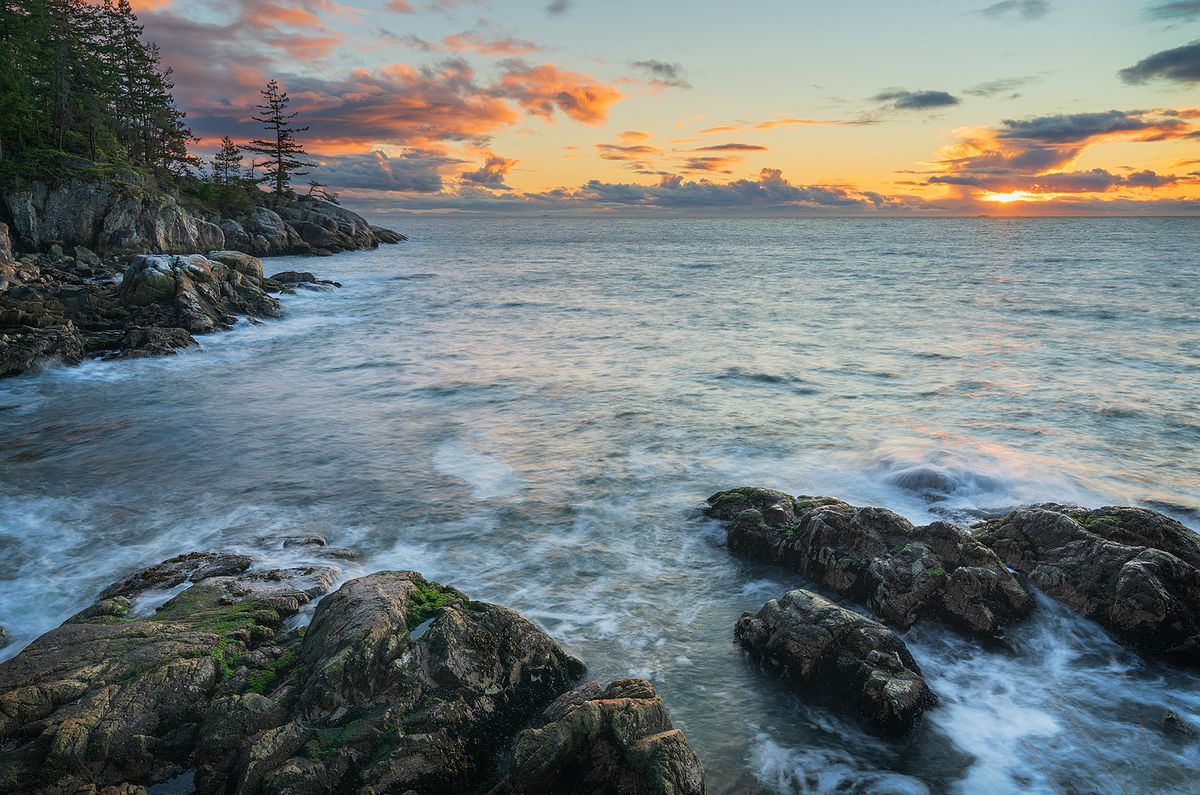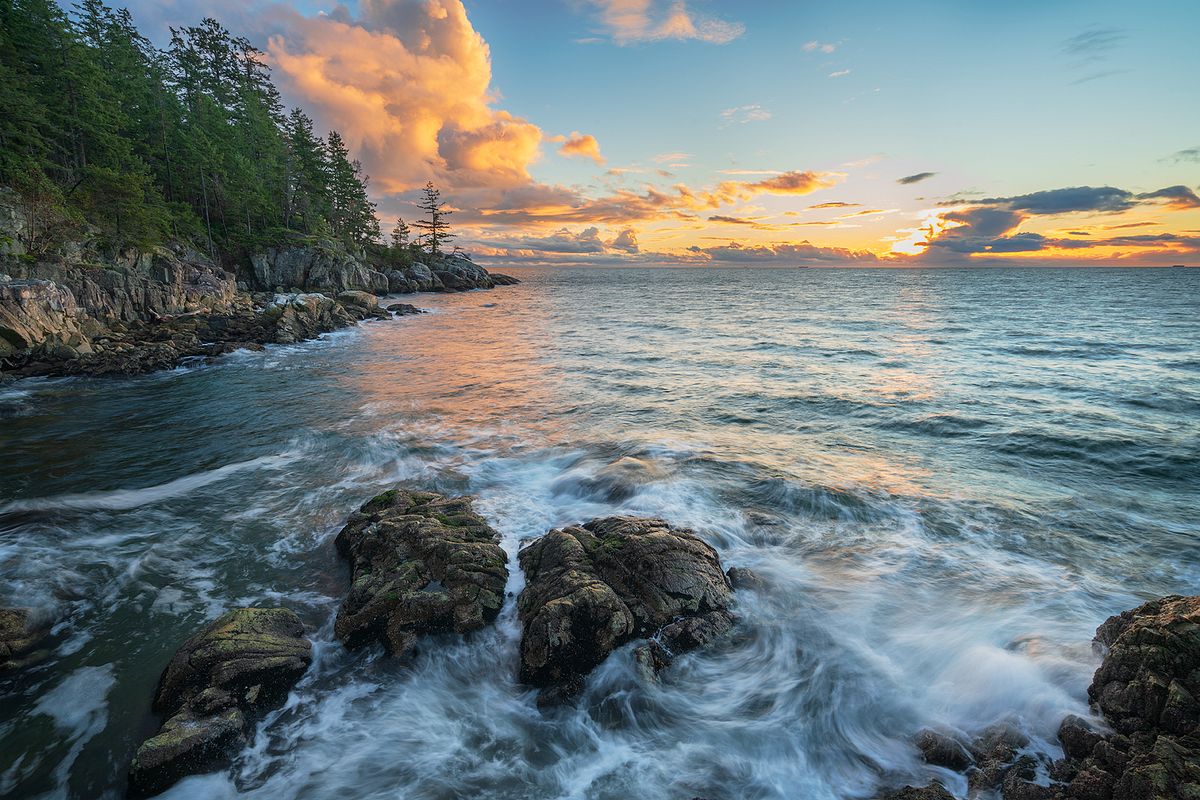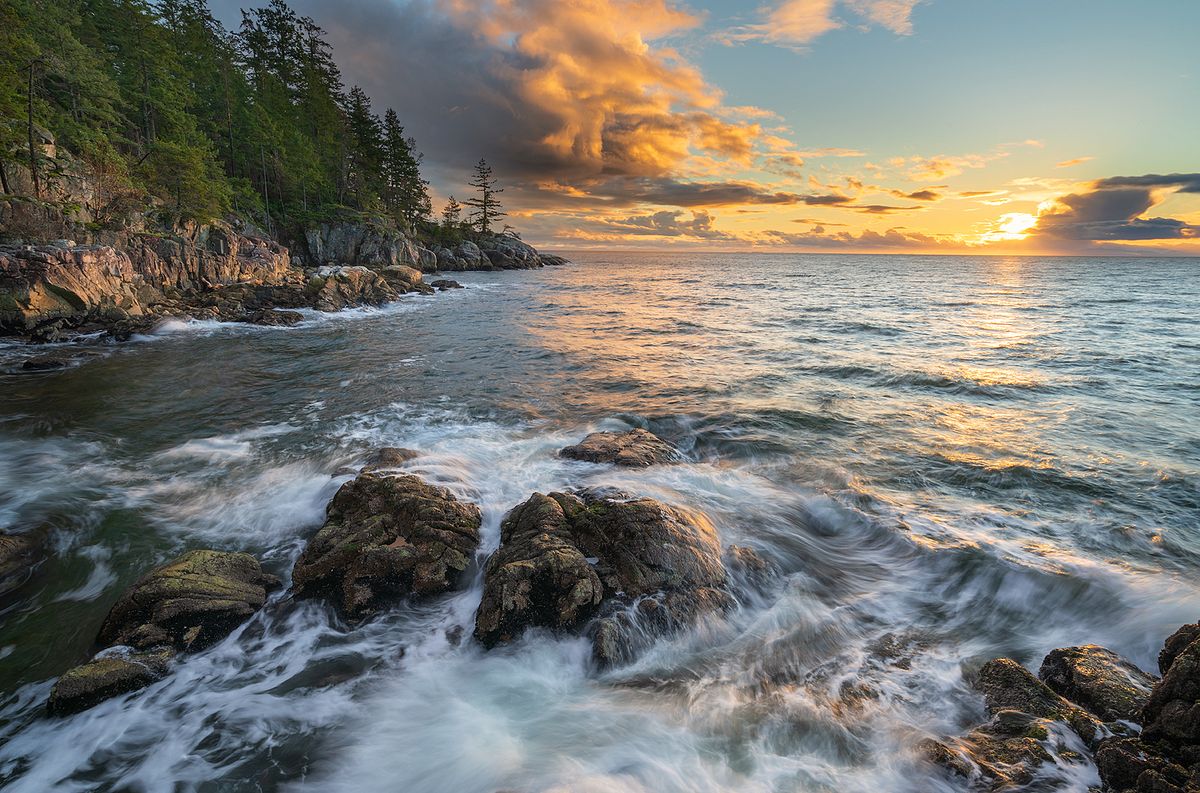 Every sunset is different, and though all the elements for one of those momentous sunsets that only happen a few times a year were all apparent, at the last second, the sun was obscured by clouds, ala Pink Floyd, and became less spectacular than I had hoped for.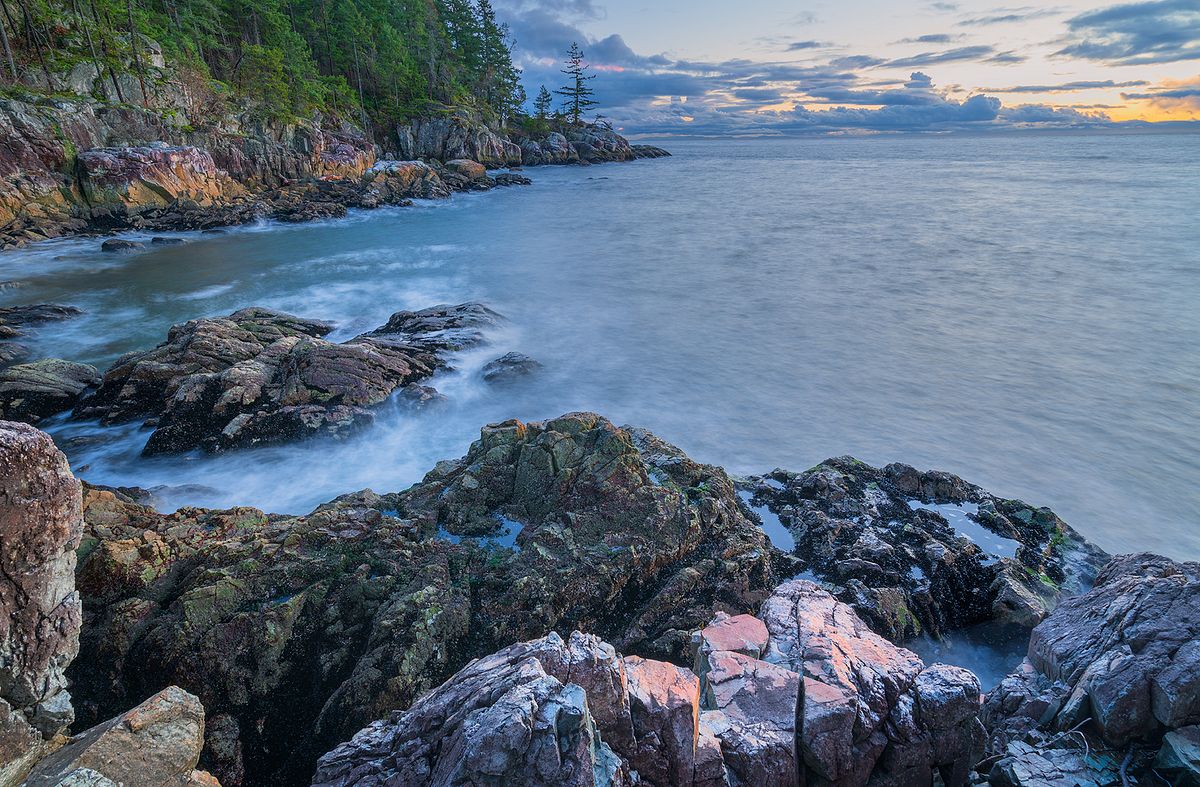 Still, knowing I had found a new spot to add to my list of regulars was reward enough.
I returned the next day as the forecast was favourable to another nice evening. This time however the sea was much calmer and I did not have the same hooks for a composition. Instead, I used the curving clouds to mirror the rock formation in the foreground.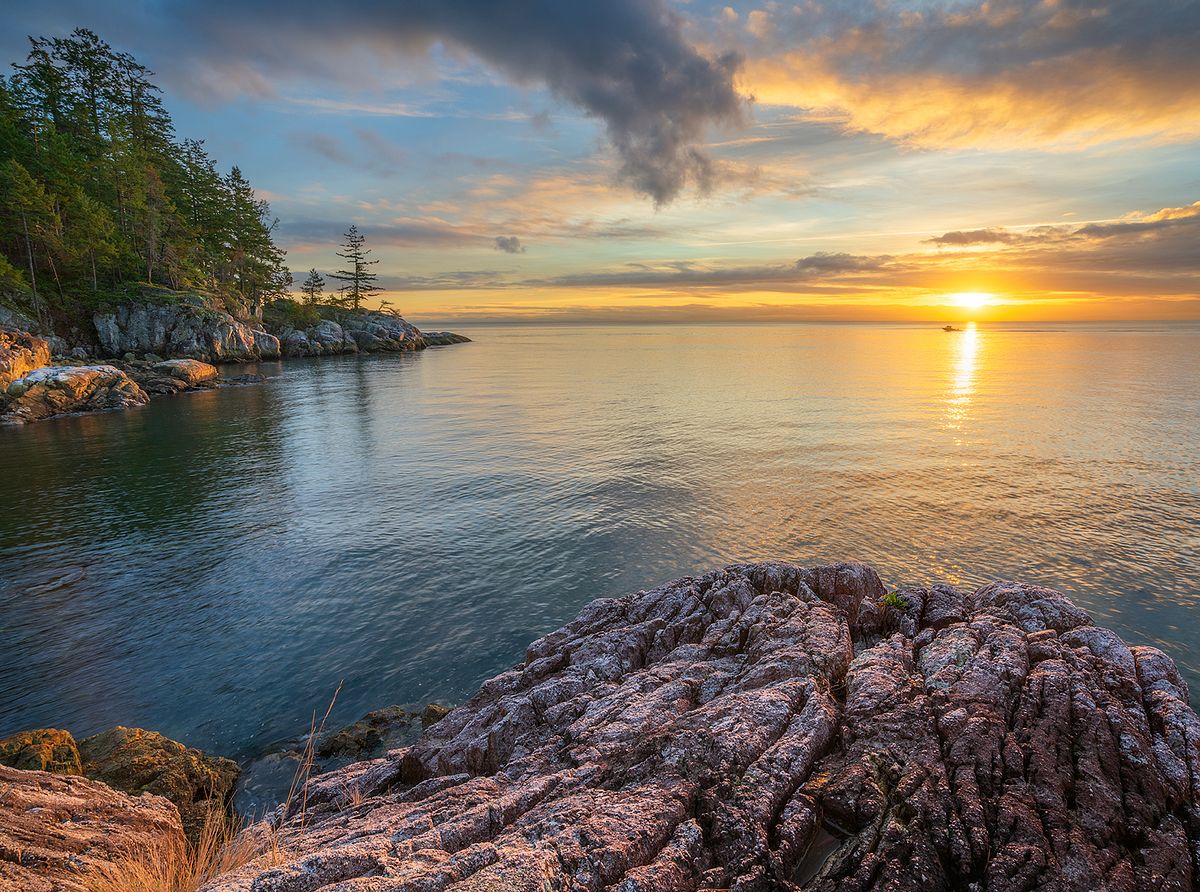 How I view landscape photography: Nature is random chaos, and photography is organizing the chaos into a pleasing image, much like a gardener does. They don't just drop a bunch of seeds on the ground and never return, they plant, prune, and trim, with a grand vision.
Nature has no vision, a tree falls and that's where it falls, and if it is on top of a pristine waterfall, well then it is up to you to figure out how to make the waterfall still appear pristine I guess.