Marymere Falls is a petite waterfall near Lake Crescent in Olympic National Park.
From the parking lot, it is an easy 1.3 km walk through the serene pacific coast rainforest.
When I went in mid-May, the forest was filled with singing Winter Wren, Pacific Slope Flycatcher, Swainson's and Varied thrush, amongst others.
upon re-watching video I took; I regret not taking more time for the spring bird song. It's an all too brief period I never get to enjoy enough. Well, maybe next year, I will appreciate these moments more.
The falls are lovely, but there are not too many options and angles for landscape photography, at least if you obey the rules of human structures and don't climb over or through the viewing platform. I didn't feel like getting in trouble since I'm Canadian, so I did the best I could with the few choices available.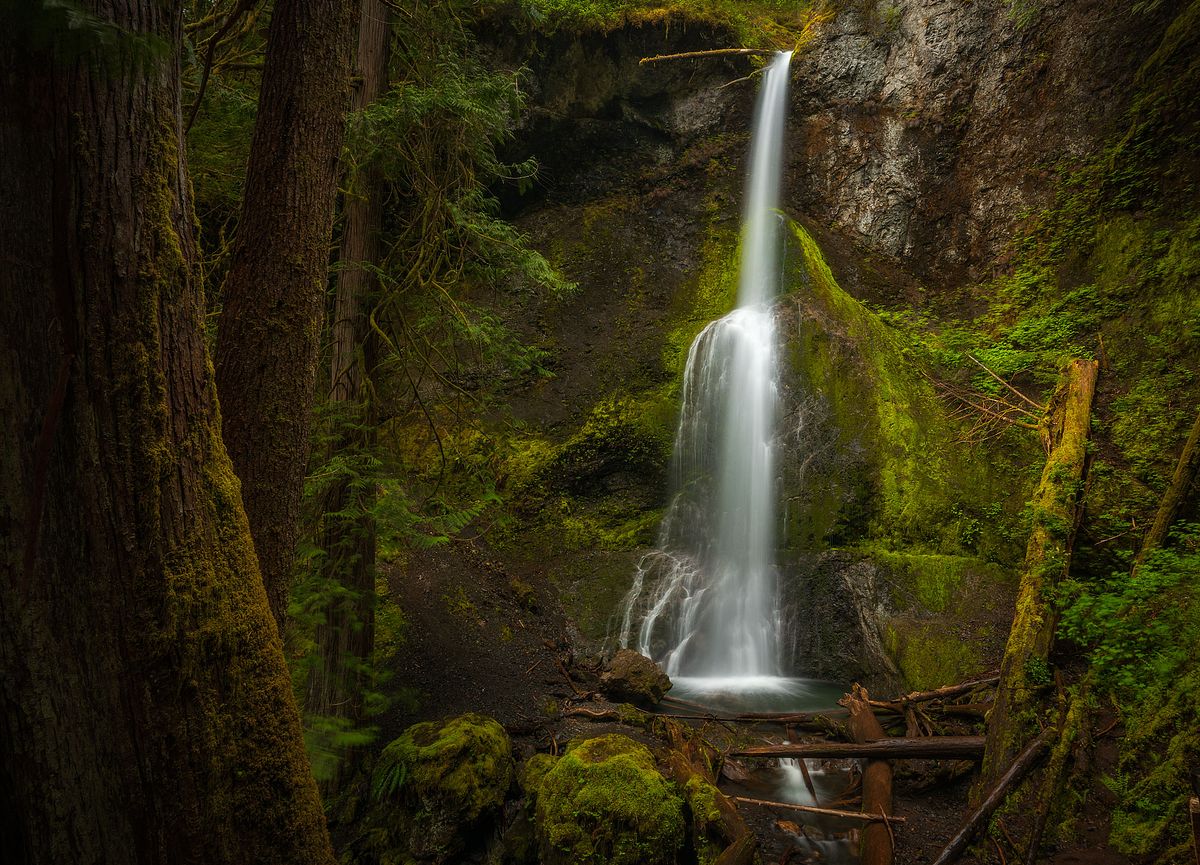 If I were rating waterfalls, which I guess I am, id give it a 3/5 stars. I like to be able to shoot at stream level, which is not possible with this one. 
The falls aren't the only photographic opportunity on the trail. Lush forests with plentiful plant and fungi life could make for good subjects.
I focus stacked these bleeding hearts for fun,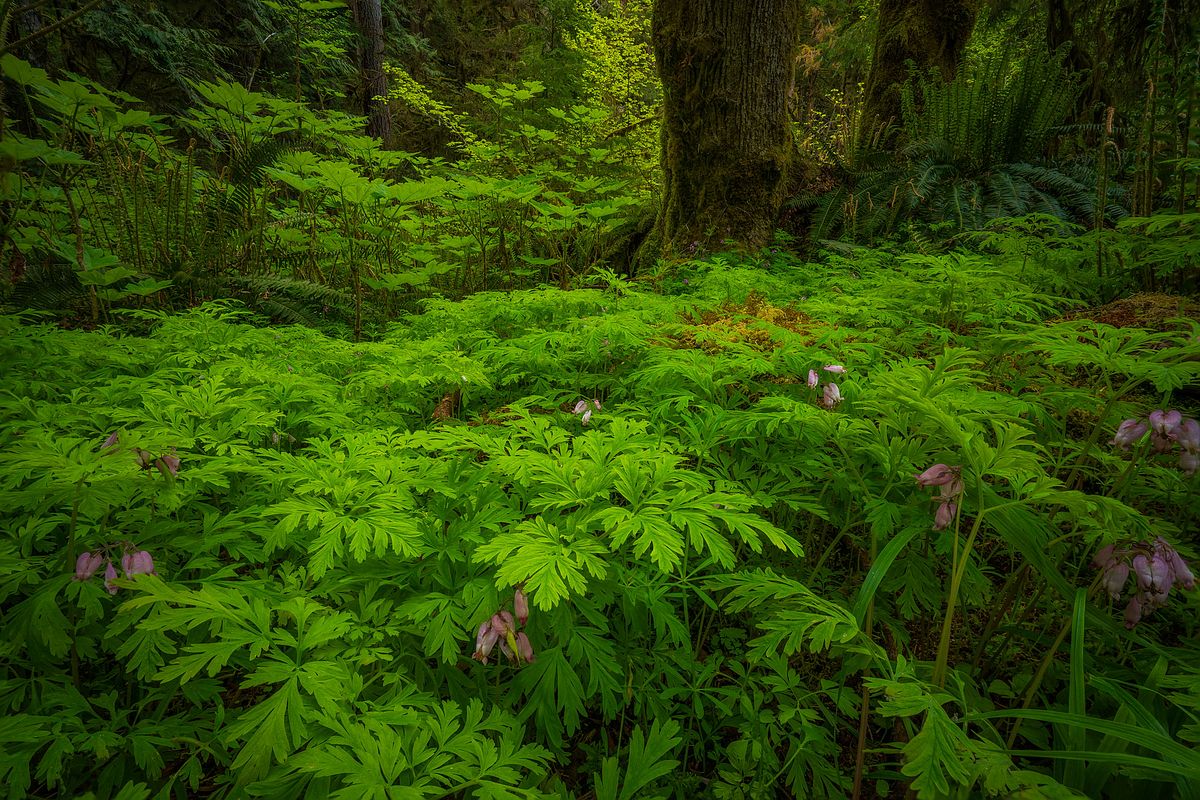 a trail continues further into the valley, which I did not take as it was a clear sky and the sun was already up, but on an overcast day, there could be miles of rewards.
Until next time.