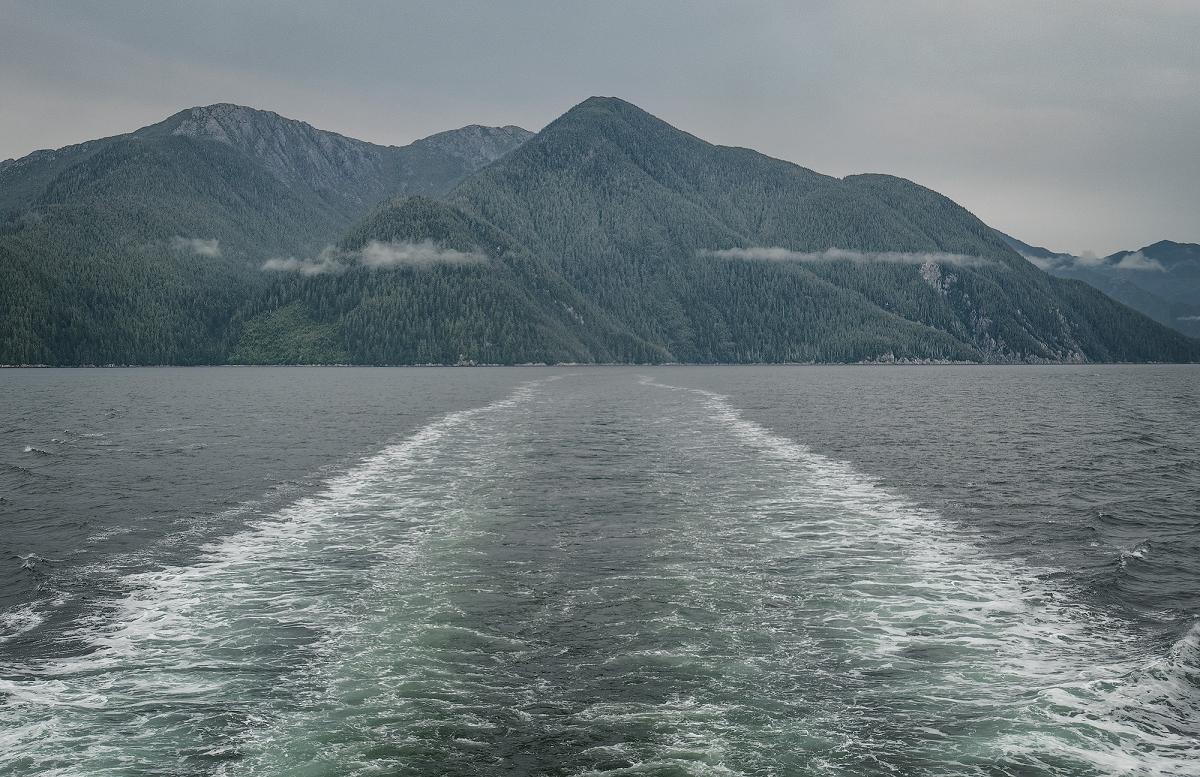 Road trips, they're great. They are my favorite thing. The only part about road trips I don't like: having to go back the way you came. There is one solution to this; it is called the Loop. No matter where I am going, I do my damnedest to plan a route that does not retrace itself.
Now that you know this about me, you can understand why when I went to Bella Coola, the only option for me in my mind, was taking the Northern Sea Wolf, a 10-hour ferry from Bella Coola to Port Hardy.
 
Getting on the Northern Sea wolf is a process; you can't just arrive in Bella Coola and get on it; reservations are required. I booked mine a few months in advance, it's not the same as booking a regular BC ferry. You fill out a form, giving your preferred dates, and then you wait for them to get back to you to let you know if you can get a ticket. One thing I didn't do when the booking was ask how much the Ferry was. Turns out, it's quite a lot, almost 6 hundred dollars after tax.
The Ferry loading takes place in the parking lot of the only supermarket in Bella Coola, and you have to be there by 6 in the morning, or you don't get on. I didn't want to take any chances, so I got a hotel right next to the supermarket, my first bed in over a week, it was quite lovely.
By 630 AM I was on board and getting triple O's breakfast, eager for the trip ahead of me.
The sky was overcast, and it was cold on the water, but thankfully no rain. The Ferry began its procession along Burke Channel. It was quite breathtaking, mountain after pristine mountain rising from the dark blue ocean waters, an incredible voyage through the Great Bear Rain forest.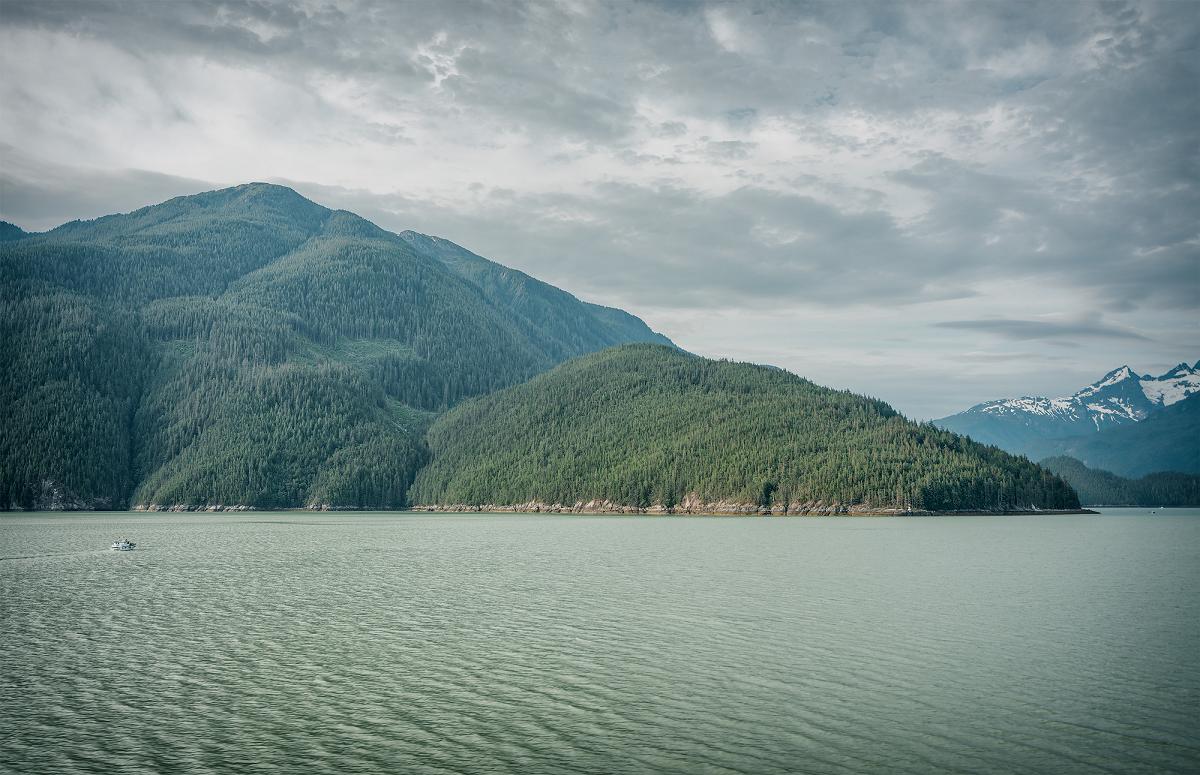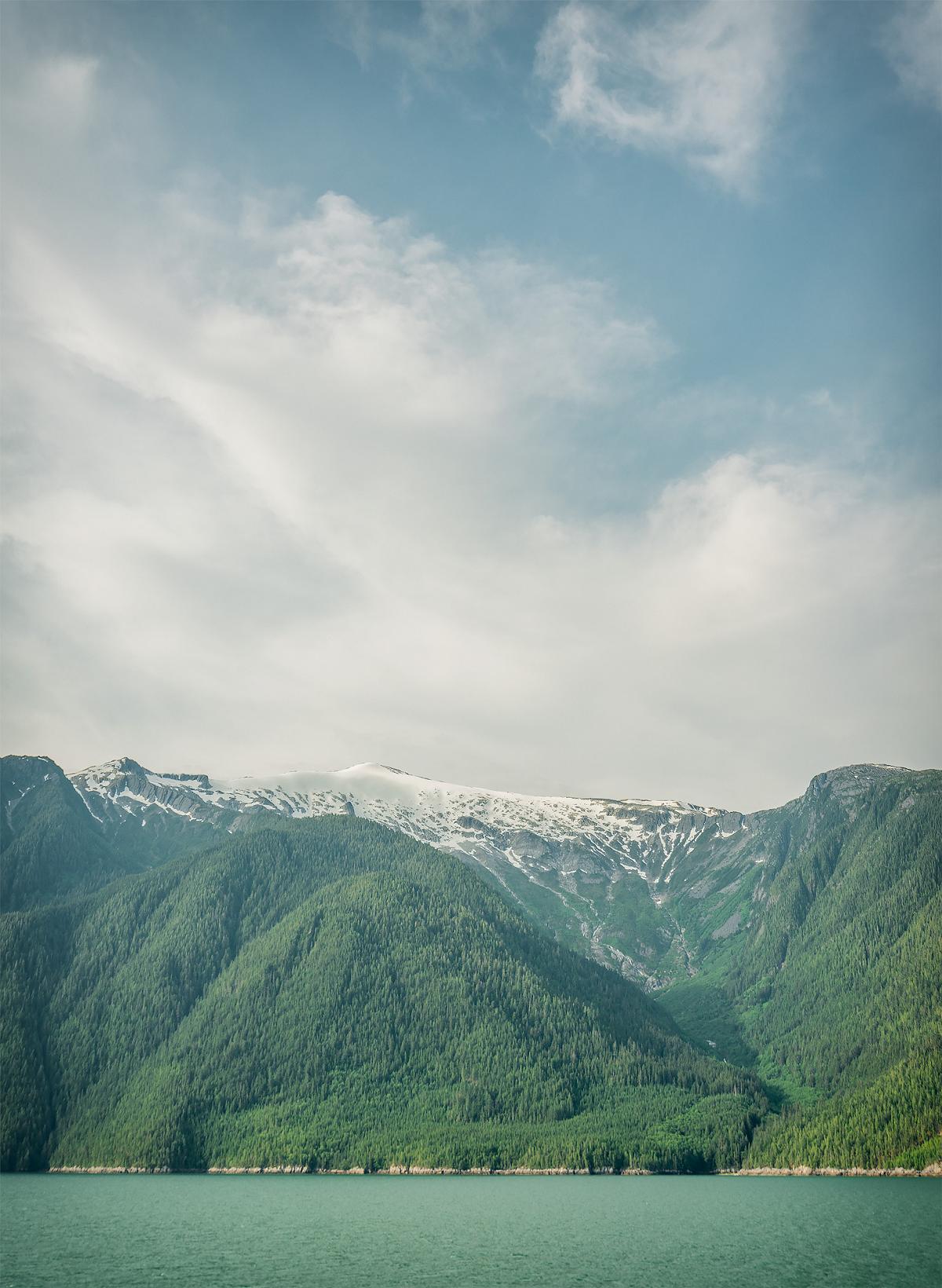 Most people were out on the decks taking it in. Photographers giving me pangs of jealousy with their big zoom lenses 
The ferry captain called out on the intercom, Humpback Whale, starboard side!
Me: What.
Everyone else: Running to the starboard side.
When I got there, I caught a stream of mist and then managed a poor record photo of a whale fin.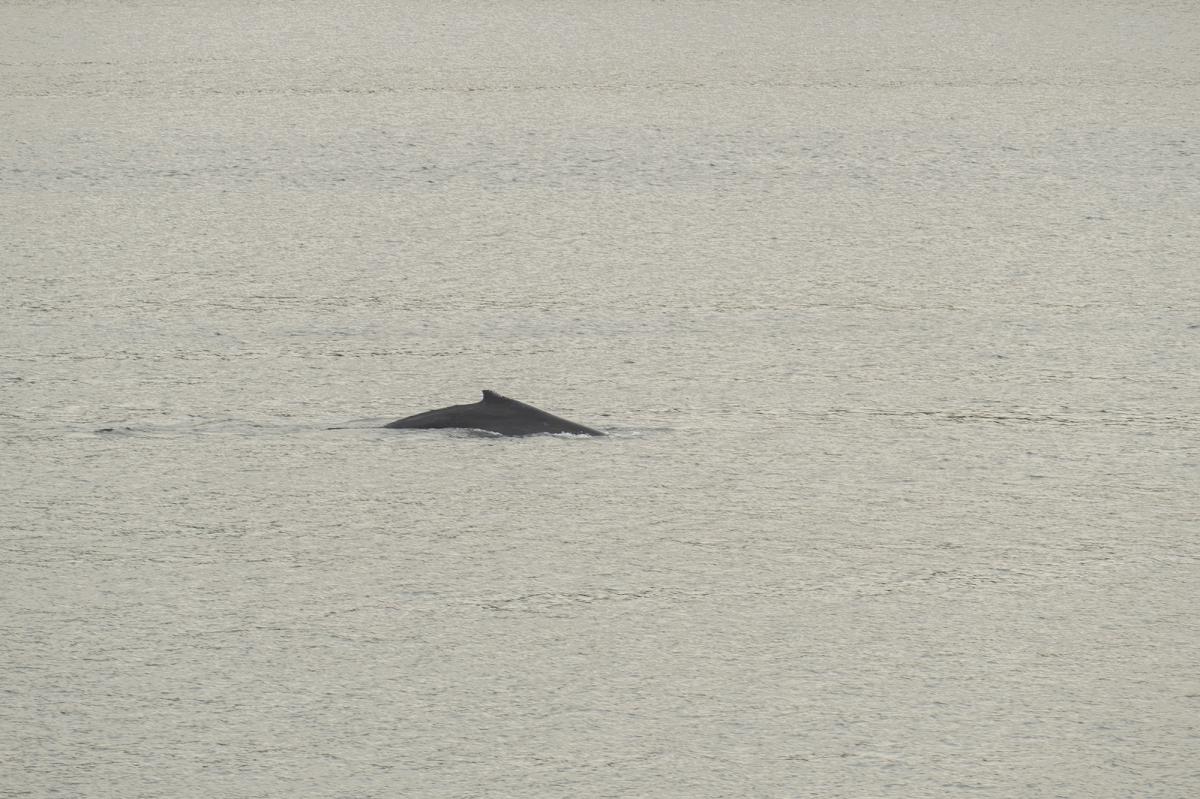 Soon after, someone spotted Pacific White Sided Dolphins, and they started following the Ferry, jumping in the wake. I lucked out being in a good position, they were right below me.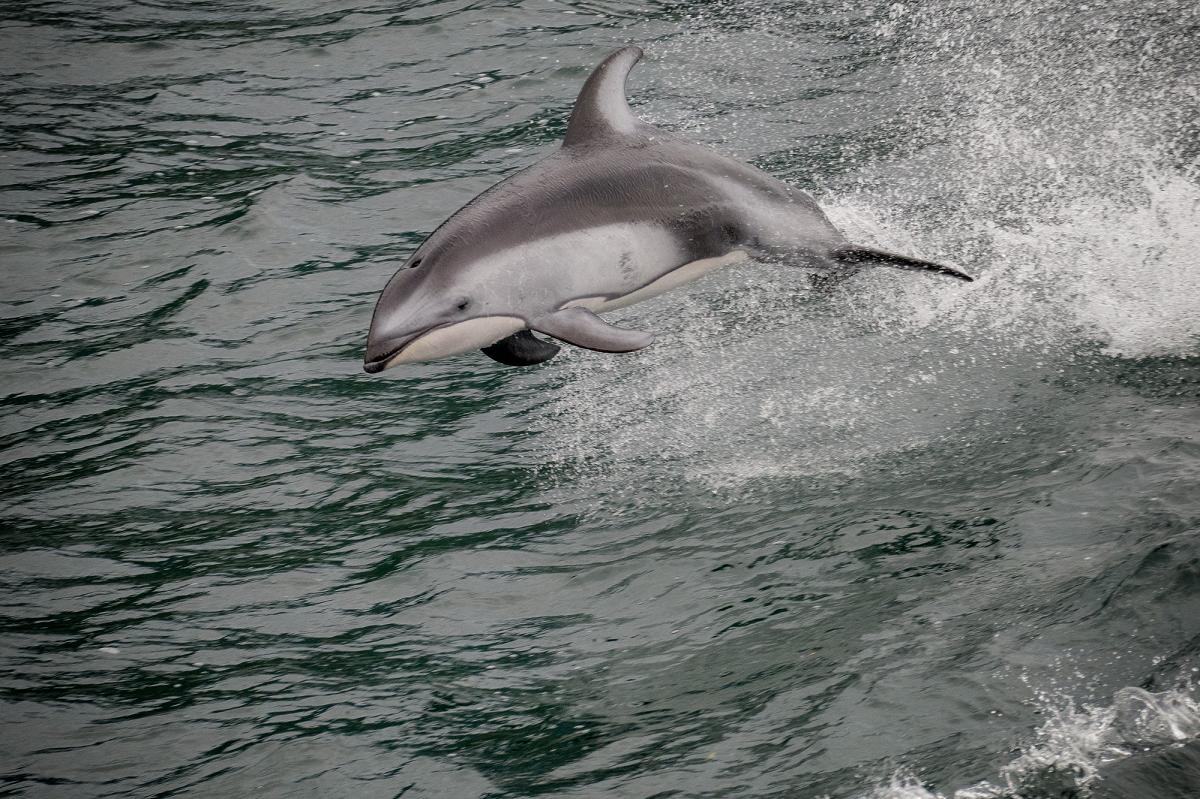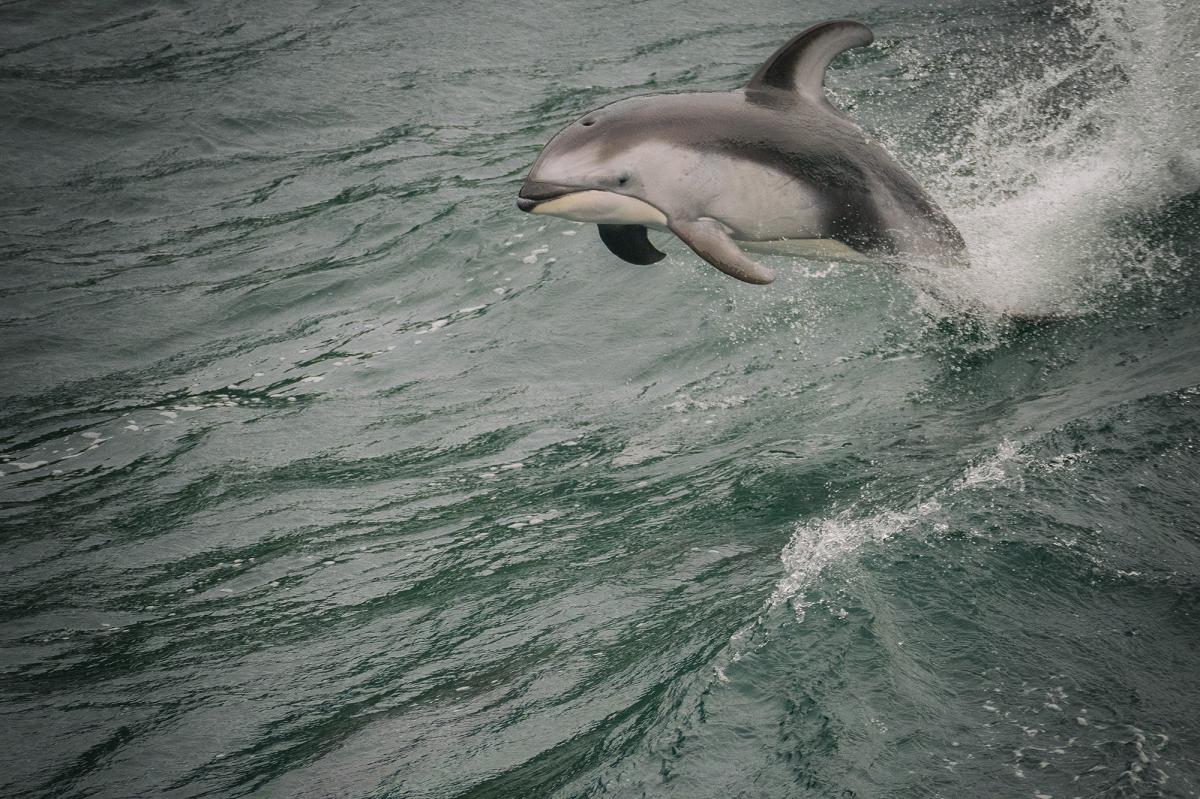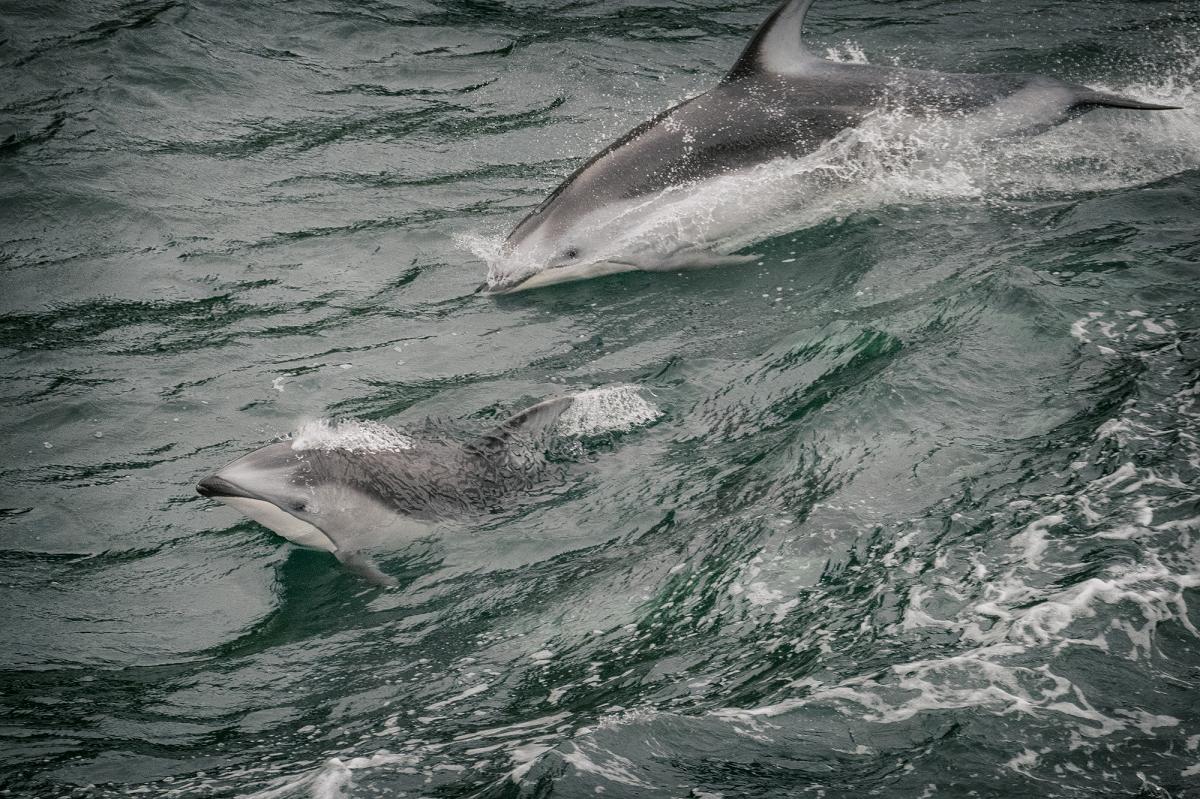 The skies were starting to clear a bit, adding a bit of light to the mountains
One photo could not capture the grandeur, so I carefully took three handheld photos, with the plans of Stitching them together in Camera Raw in post processing. 


The Panasonic FZ100 came in handy too, actually having some decent results with shots my A7R3 would not reach without a longer lens.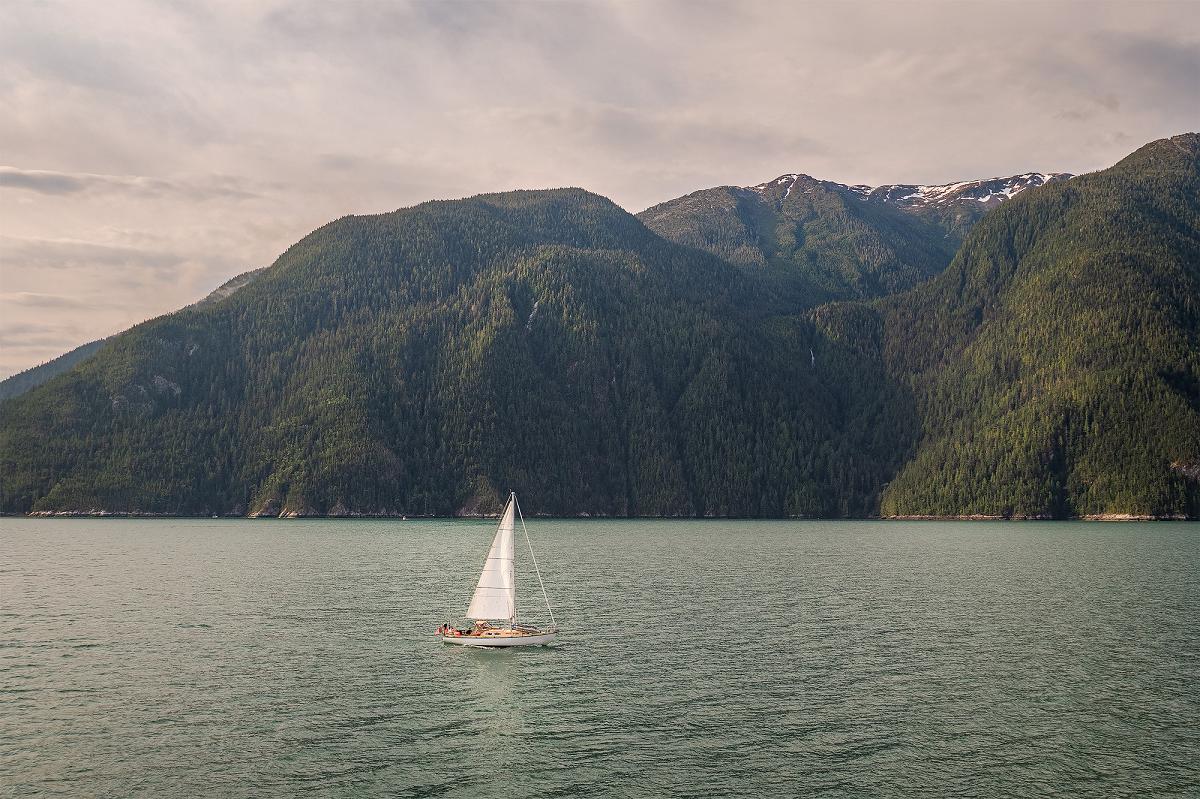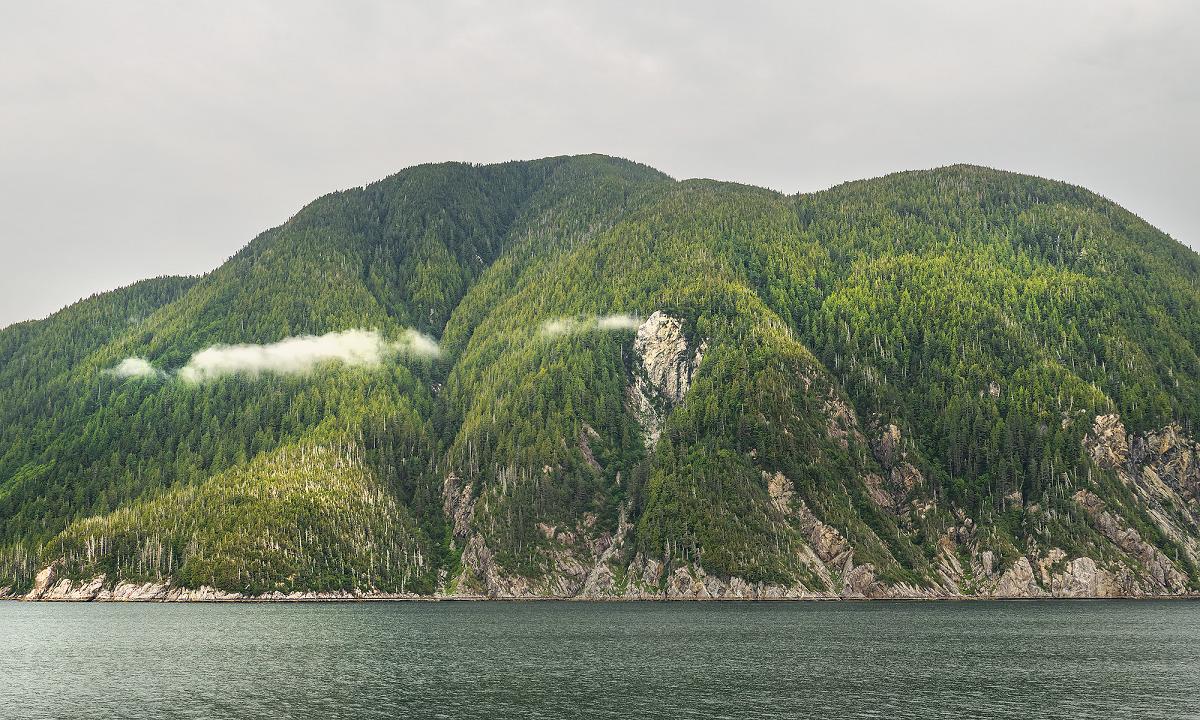 Along the ride, I saw a raft of Sea otters, a couple more humpback whales, many more dolphins, and Steller's Sea Lions.
The birdlife was a significant interest for me. The possibility of a rare pelagic was always in the back of my head. I didn't see too many exciting birds, lots of rhinoceros auklets, and murres; the highlight was one fork-tailed storm petrel.
About halfway through the Sea Wolf entered Hecate Straight, The scenery teeters off around that point, probably a good time to get a burger form Triple O's. It starts picking up again about 2 hours from Port Hardy.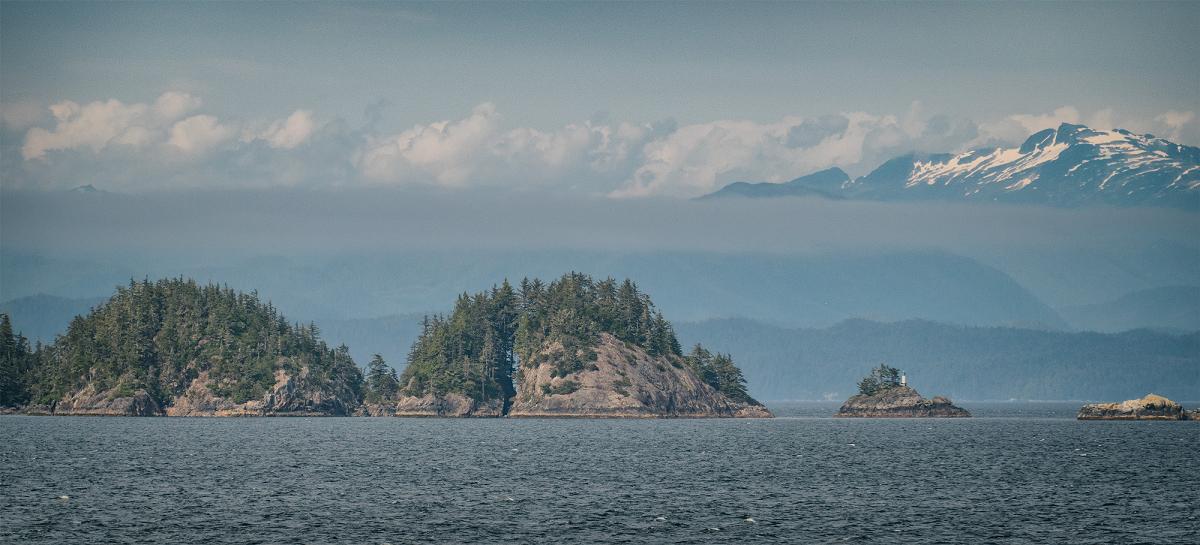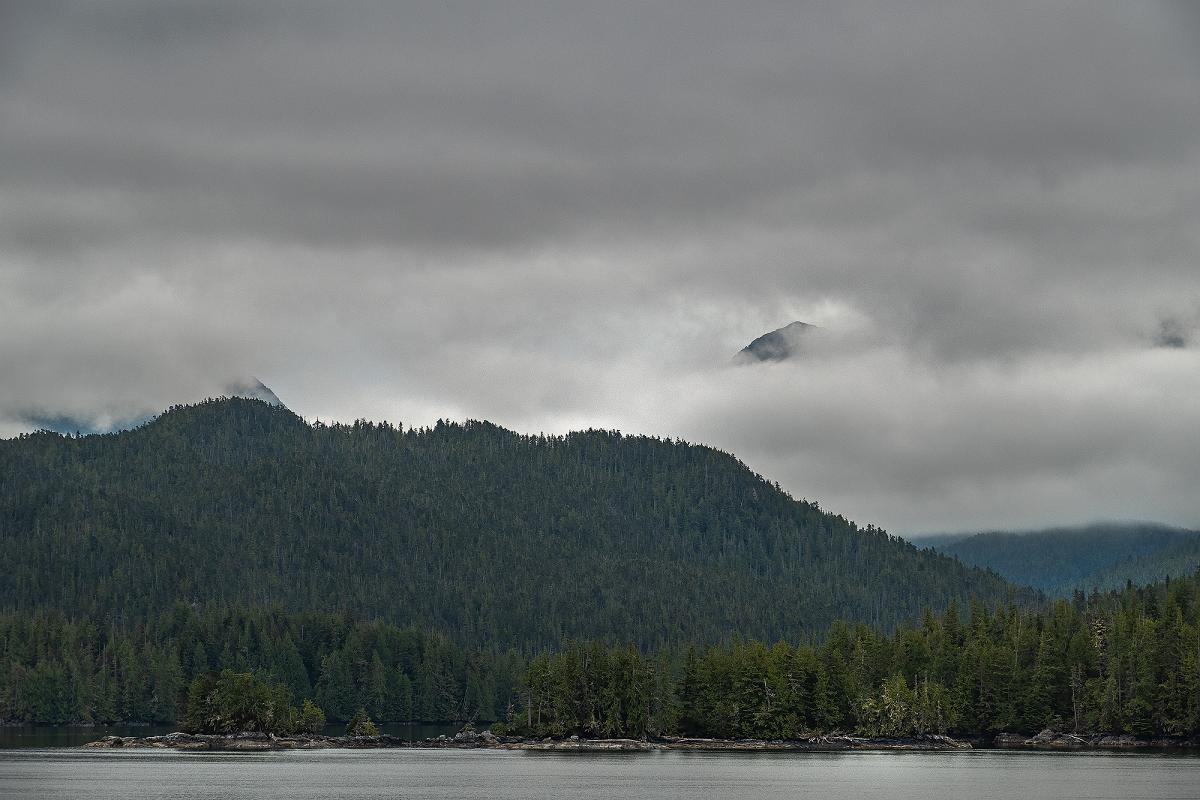 Around 5 Pm, the Ferry pulled into Port Hardy. I must say I was somewhat tired; it was a full day spent out on the decks, photographing and birding.
I suppose the question most people would ask before taking this trip, is it worth it? Yes, if you haven't been before, definitely yes.  Though I don't think I would do it again, I would maybe do the Port Hardy to Prince Rupert route next time.
The Northern Sea Wolf is expensive, but I saw more scenery and wildlife than you might if you were to go on a 2-hour whale watching trip and pay the same or more. The other added benefit is you now have the entirety of Vancouver Island to explore, which is precisely what I did, and the proof of that is in the photos I'm ending this post with.