Cape Alava, in Olympic National Park, is the gateway to one of the last vestiges of rugged pacific coast wilderness in the lower 48.
It is reached via a 6 km trail from Lake Ozette through lush forests and coastal bog. From the Cape, you have the luxury of choosing a North or South backpacking trip that can last for days.
On May 19, I endeavoured to do just that, a five-day trip in the hopes of capturing unspoiled oceanic delights in the form of photographs. Unfortunately, after two days, my trip was cut short because of high water levels that made fording the Ozette River too dangerous for me, even at low tide. Regardless of the disappointments, the time I did spend was rewarding enough to guarantee a future return.
The hike to the Cape is mildly scenic but a fair trade-off for being generally easy, especially with a heavy backpack. Within an hour and a half, you will be greeted by the constant roaring of waves crashing on the far away pillars of rock jutting from the pacific.
A permit is required to camp; reservations must be made ahead of time online through the national park service. At Cape Alava, numerous camping spots are nestled among the trees next to the beach.
For a Landscape Photographer, the main points of interest are to the South West, the Flattery Rocks,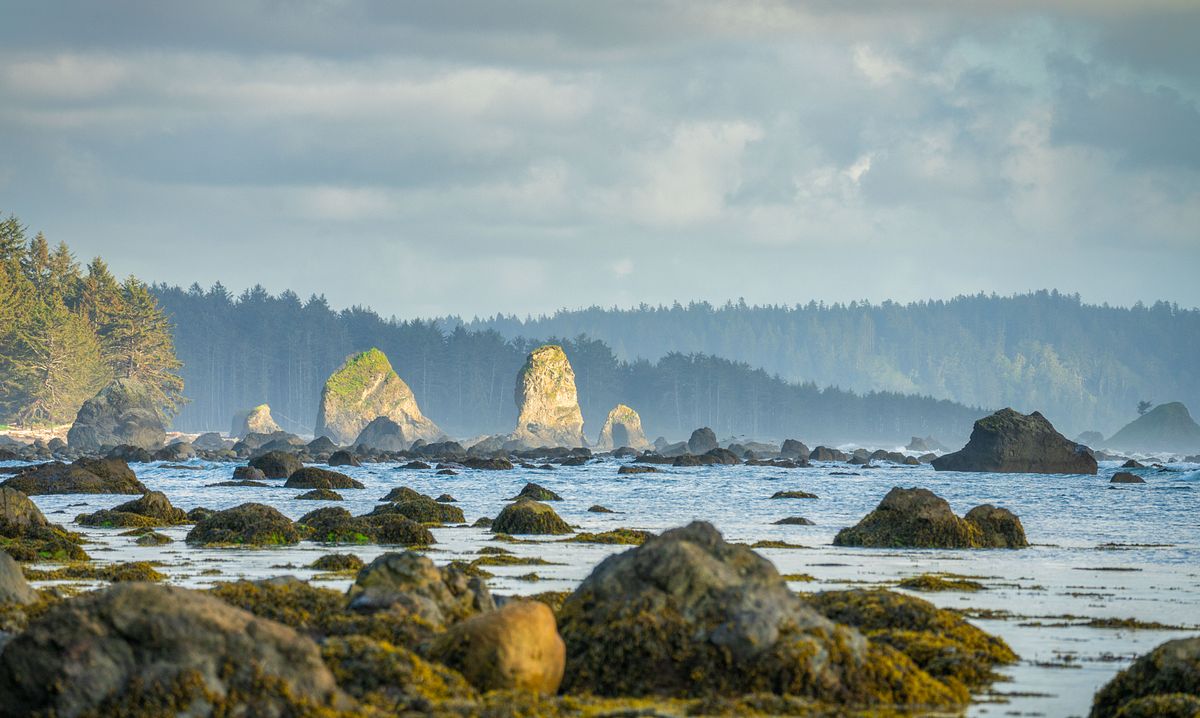 and to the North West, the Bodelteh Islands. Either of these will make a splendid backdrop to whatever exciting things you can find along the beach, including vast tide pools to be explored at low tide.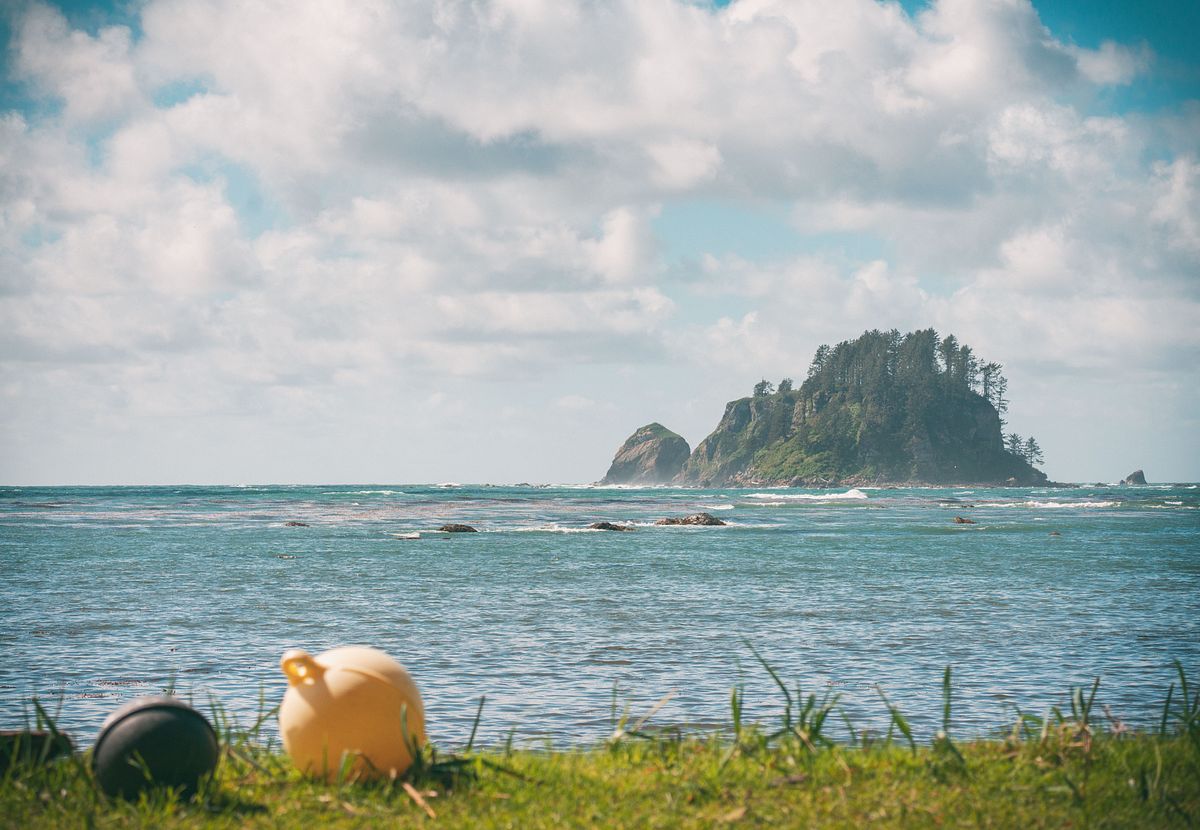 I spent late afternoon to sunset exploring south of the campsite. I was trying my best to find something interesting; sadly, there were no starfish, so I settled for the almost neon of the greet tuft seaweed, along with the bright yellow rockweed, and of course, my favourite, the Bull Kelp.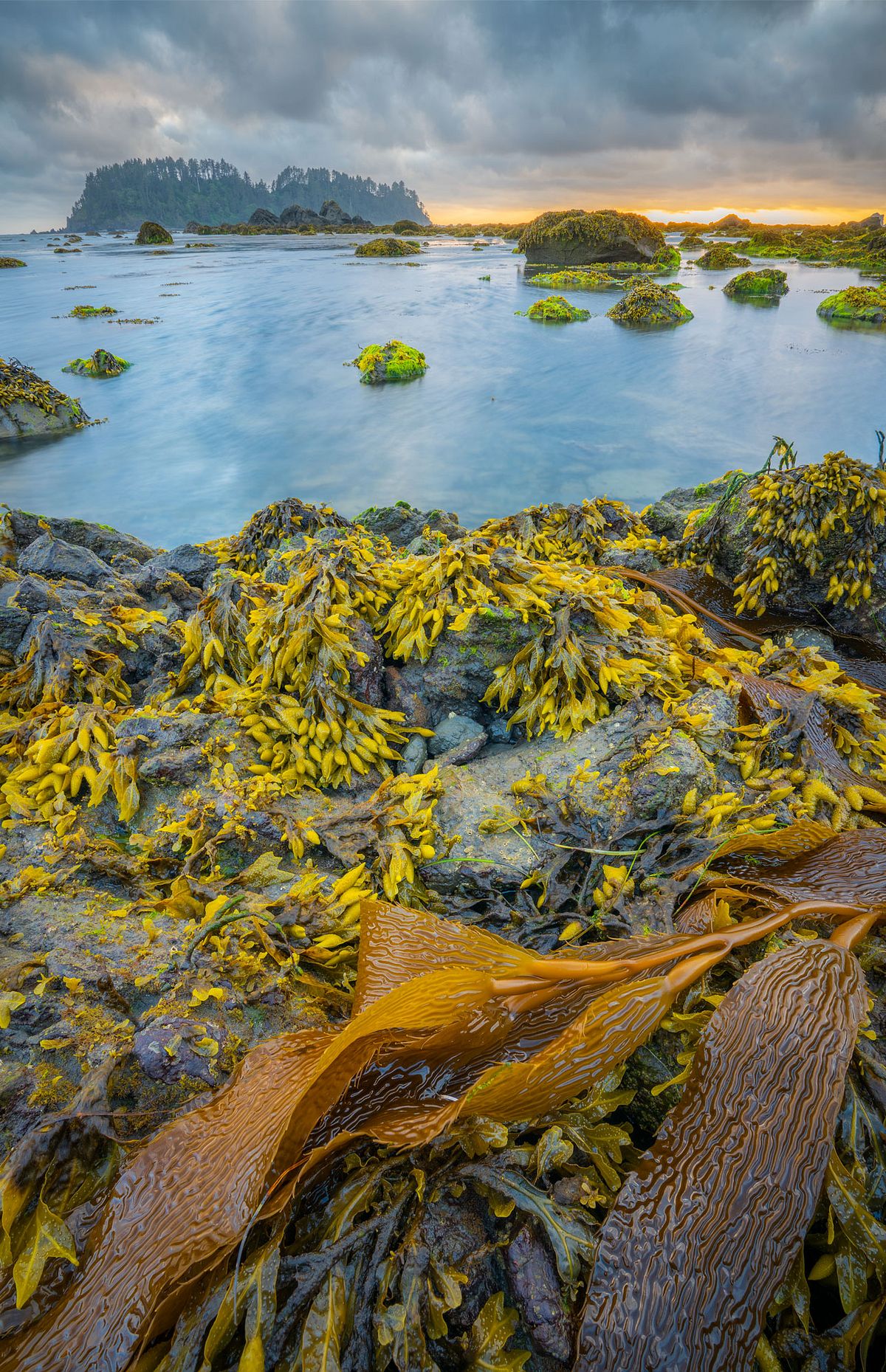 There was also plenty of wildlife to keep me company. American Robins darted about the tideline for bugs.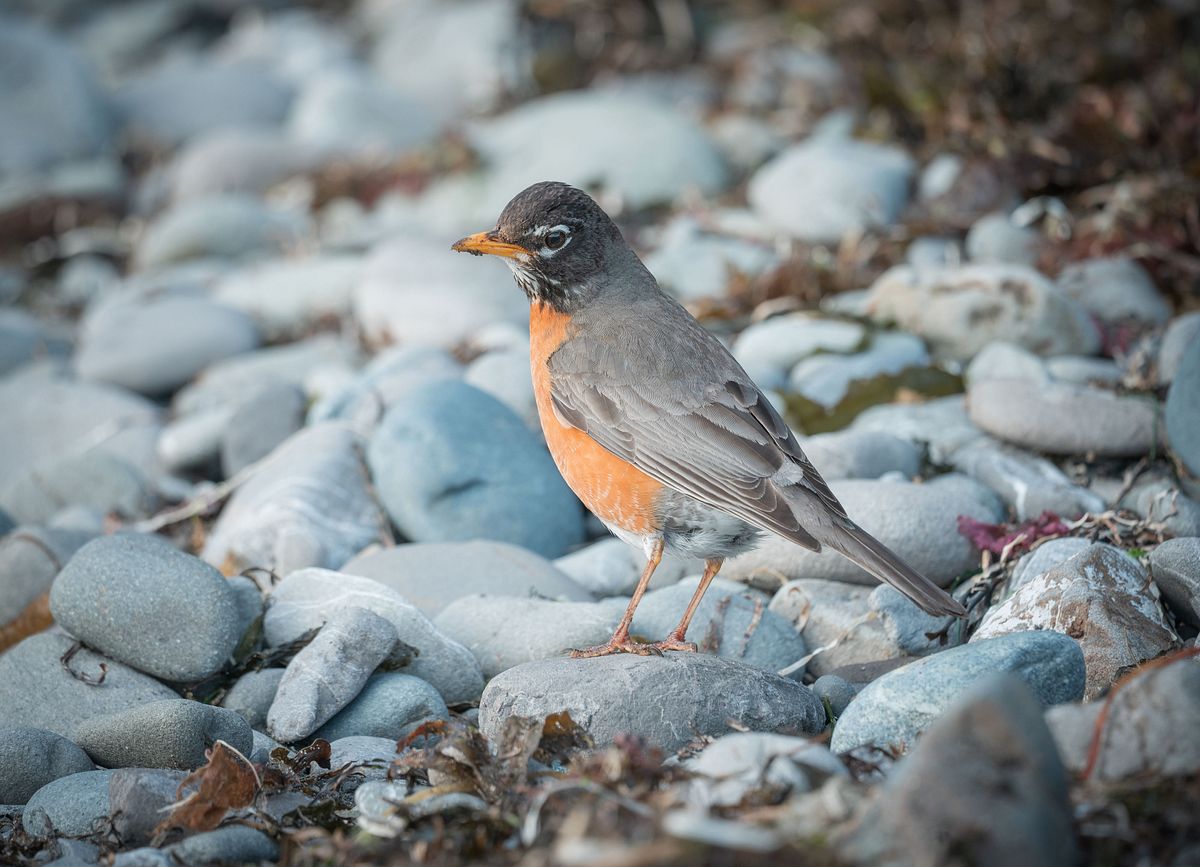 several Whimbrel on their way to Alaska, and even a Wandering Tattler, an uncommon migrant for this late in the year.
The highlight was a Bald Eagle hanging out on the exposed low tide rocks long enough for me to switch to my 100-400 mm lens and nab some shots.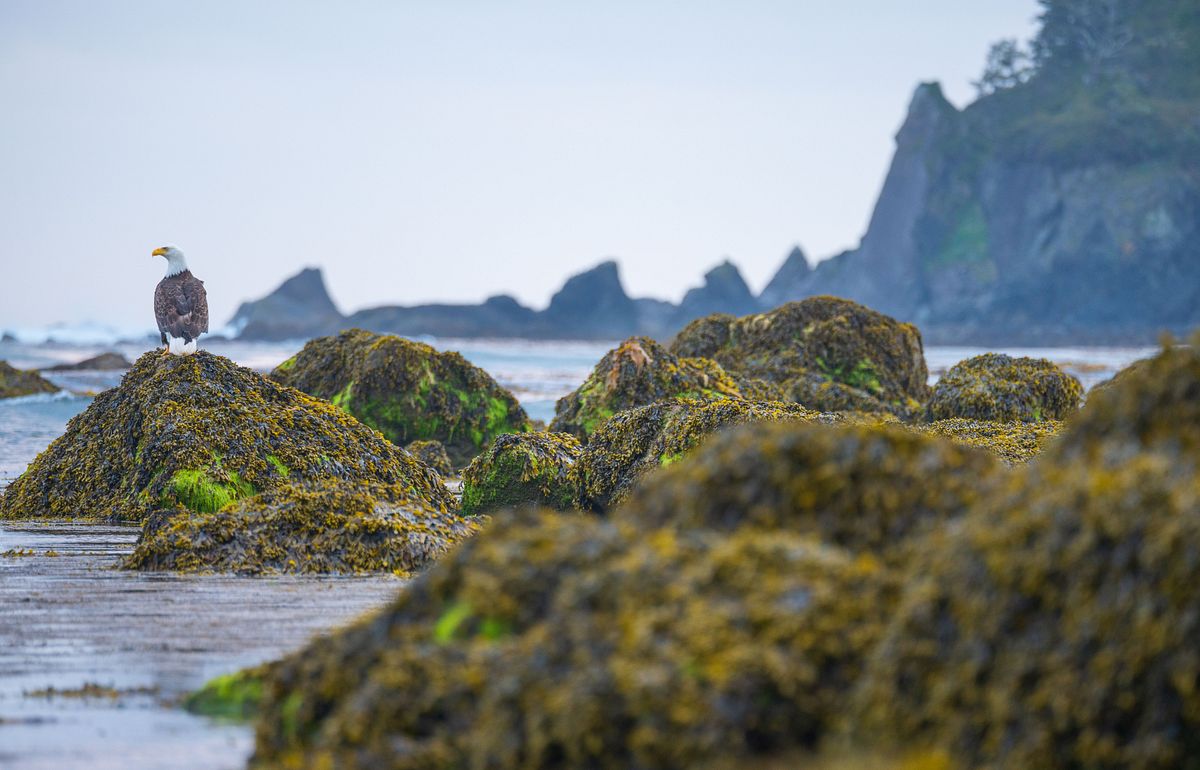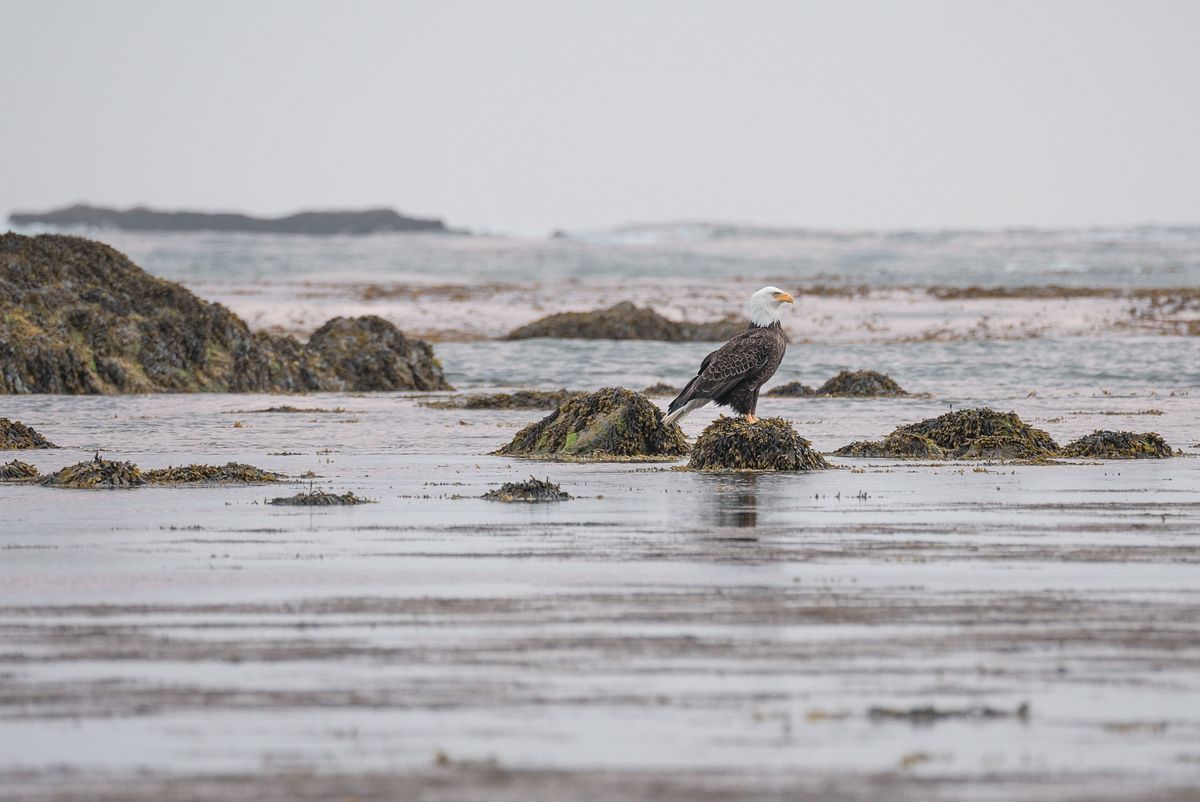 The sunset was glorious as I fervently worked the tide pools looking for compositions, This was the best shot of the night, and I dare say it was perhaps calendar-worthy.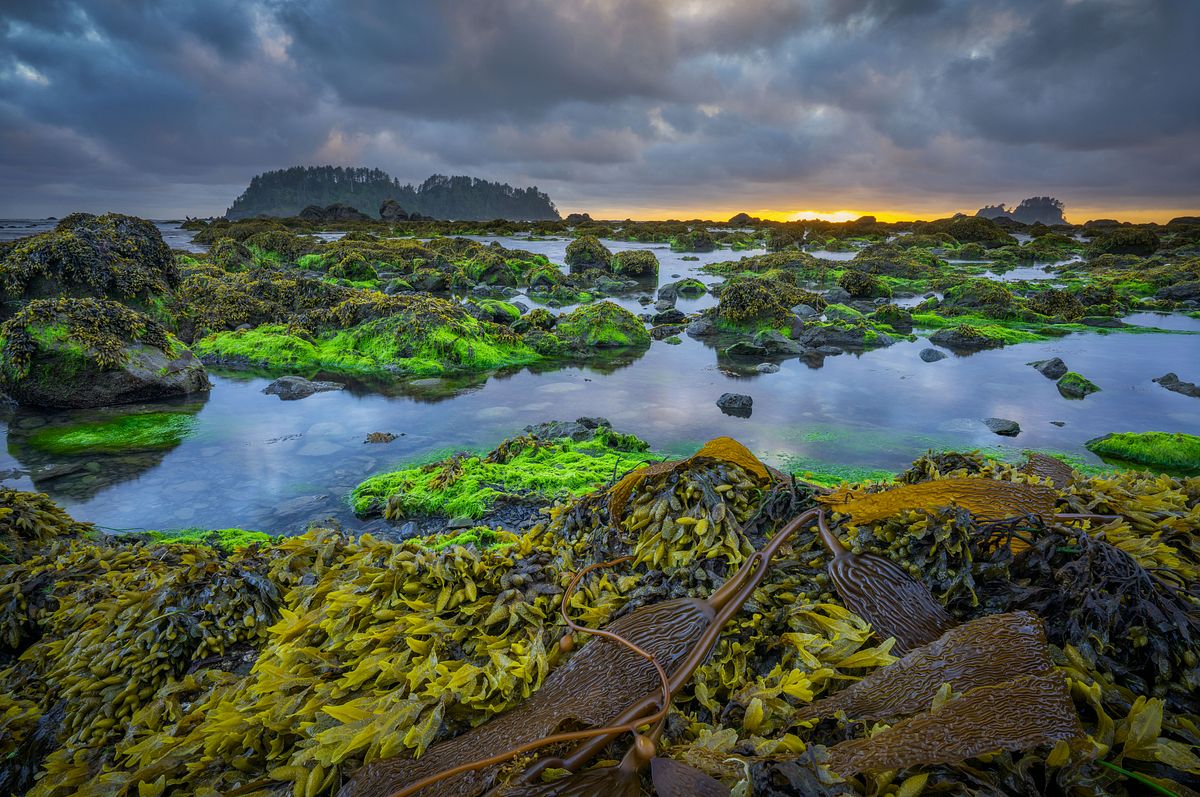 I returned to the camp tired, feet wet, and ready for bed. Had I known that the rest of the trip would end as a cosmic letdown, I would have savoured the evening a little more.
Until next time.